Call Now to Set Up Tutoring:
(310) 617-6847
Private In-Home and Online Reading Tutoring in Anaheim, CA
Receive personally tailored Reading lessons from exceptional tutors in a one-on-one setting. We help you connect with in-home and online tutoring that offers flexible scheduling and your choice of locations.
How can Reading tutoring help you succeed?
It is important that your child develops the proper reading skills necessary to succeed throughout their life. Since reading is such an important component of success in every sector of one's life, students begin learning how to read at an early age. If you are the parent of a child in grade school and you are worried that their reading skills aren't as proficient as they should be, give Varsity Tutors a call. We can help connecting you with reading tutors in Anaheim, CA that can give your child the assistance they need. Contact one of our educational directors today and ask how we can strive to ensure that your child is ready for success.
An enthusiastic reading tutor in Anaheim could help make your child's educational process more efficient, more enjoyable, and less stressful. One of the biggest advantages of private reading lessons is that they give your child the chance to learn privately, meaning that they don't have to feel self-conscious and embarrassed as they work to try to improve their reading skills. Your child is able to try to improve through student-centered lessons that let them work with their tutor to learn about idioms, phonics, and other concepts of reading. Your child can complete activities that could help them understand antonyms and synonyms, or they can read passages and make predictions regarding cause and effect. Furthermore, since every lesson lets your child work alongside their tutor, they will also benefit from more feedback and explanations than students learning in the classroom are usually afforded.
An expert reading tutor in Anaheim will focus on your child's specific needs to create study sessions that could be effective to meet their goals. This means that the tutor could teach your child in a way that might build upon their strengths while helping them overcome their weaknesses. Every study session is carefully designed with your child's preferred learning styles in mind, so that your student could learn in a way that works best for them.
Working with a private tutor is a great way to let your child learn in a safe and comfortable environment. Private lessons are able to happen any time during the week that works best for you, and the tutor is happy to meet with your student anywhere around town. They can even learn electronically through face-to-face online reading tutoring sessions via the live learning platform. Varsity Tutors could help you find a skilled, independent tutor near Anaheim, CA, who can guide your child on the path toward reading understanding and could help them prepare for exams like the California Assessment of Student Performance and Progress.
Recent Tutoring Session Reviews
"I started today with a different approach. I decided to bring some easy material to build up the student's confidence. He was proud of himself, worked hard, and kept his head up!"
"The student had a great session tonight. I really appreciated his enthusiasm for playing the compound words matching game and for him trying the harder words in the more advanced WWII book that we read together. His interest and positive attitude made the session enjoyable, and the hour and a half flew by."
"We reviewed sounds a-z, [short and long sounds for the vowels] use of capital letters, and sight words. We also reviewed hard and soft sounds of c and g, and /ks/, the sound for x. The student made sentences out loud and read "Goldie and the Three Bears". His fluency has improved and is still improving. He hesitates, but it is more about a lack of confidence, not a lack of knowledge. He definitely has the knowledge!

We reviewed pre-primer, primer, and first grade word lists."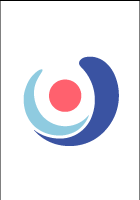 "Once again we reviewed his reading comprehension homework. This time he did a better job of understanding the passages as a whole, but struggled on the vocabulary questions. There were a number of words that he was not familiar with, so we discussed always having a dictionary handy for difficult words. We discussed highlighting strategies and how to extract the main points from each paragraph. He demonstrated improvement in this area and will complete several more passages before our next session. I also assigned a history book section for him to form an outline for more practice. Lastly, I had him write a short summary of a passage."
"The student and I spent most of his last session going over the reading section. He did timed tests and then we went over his answers. We talked about looking for key words and clues, and about not spending too much time per problem, as this is one of the sections where he struggles with time. We also did a small overview of everything we had learned so far. I think he is much better prepared than when we started."
"The student read her new Level E books to me and then we went to her online book site for school and she read several books and answered questions for comprehension. She easily read her new reading level; her confidence is definitely shining through. She was very eager to read to me. I requested that her mom continue reading with her each day."
Nearby Cities:
Malibu Reading Tutoring
,
Pacific Palisades Reading Tutoring
,
Oxnard Reading Tutoring
,
Woodland Hills Reading Tutoring
,
Santa Clarita Reading Tutoring
,
Thousand Oaks Reading Tutoring
,
Simi Valley Reading Tutoring
,
Ventura Reading Tutoring
,
Camarillo Reading Tutoring
,
Moorpark Reading Tutoring
,
Santa Paula Reading Tutoring
,
Agoura Hills Reading Tutoring
,
Calabasas Reading Tutoring
,
Port Hueneme Reading Tutoring
,
Fillmore Reading Tutoring
Nearby Tutors:
Malibu Reading Tutors
,
Pacific Palisades Reading Tutors
,
Oxnard Reading Tutors
,
Woodland Hills Reading Tutors
,
Santa Clarita Reading Tutors
,
Thousand Oaks Reading Tutors
,
Simi Valley Reading Tutors
,
Ventura Reading Tutors
,
Camarillo Reading Tutors
,
Moorpark Reading Tutors
,
Santa Paula Reading Tutors
,
Agoura Hills Reading Tutors
,
Calabasas Reading Tutors
,
Port Hueneme Reading Tutors
,
Fillmore Reading Tutors
Call us today to connect with a top
Reading tutor in Anaheim, CA
(310) 617-6847