We are open Saturday and Sunday!
Call Now to Set Up Tutoring:
(310) 617-6847
Private In-Home and Online Math Tutoring in Anaheim, CA
Receive personally tailored Math lessons from exceptional tutors in a one-on-one setting. We help you connect with in-home and online tutoring that offers flexible scheduling and your choice of locations.
How can a Math tutor help you?
Math is an integral part of any well-rounded education. This is why the subject is included in academic curriculums as well as state standardized tests. Basic math concepts, whether involving problem solving or learning the metric system, serve as the foundation for more advanced studies. Making sure your child has adequate math skills now can be a pivotal aspect of his or her current and future success. Studying math can be a daunting task when attempting to review difficult material alone, especially with the additional pressure of preparing for standardized tests. Varsity Tutors' educational directors enjoy helping students in Anaheim, CA, find a math tutor, who will get them on the right track.
The tutor will meet with your child one-on-one, in the comfort of your own home or another convenient location. Face-to-face online sessions are also available for those who are in need of a more flexible schedule. Varsity Tutors can find your child a math tutor in Anaheim who could break down the basic concepts of math to make sure he or she understands the big picture. The tutor will assess the strengths and weaknesses of your child, and then design a study plan that focuses on the areas of greatest concern. Your child may excel with fractions, but has difficulty converting measurements. The tutor will make sure to present your child with exercises that improve his or her ability to execute these specific math problems. The individual attention your child could receives from the tutor is unlike the broad overview done in the classroom, when students often find themselves review material they already understand. Private math tutoring in Anaheim, CA, will encourage your child to work harder and achieve his or her goals in a shorter period of time.
Additionally, your child could face the task of preparing for the California Assessment of Student Performance and Progress (CAASPP). The score earned on this exam can determine whether or not your child is eligible to take more advanced courses, and can ultimately impact the college admissions process. A private math tutor can try to see that your child is adequately prepared for exam day by employing review methods that are known to try to improve test scores. If you want your child to receive the top-notch education he or she deserves, performing well on this exam can be crucial. For help finding an independent math tutor in Anaheim, contact Varsity Tutors today.
Recent Tutoring Session Reviews
"Reviewed trigonometric functions and unit circle. The student tends to jump ahead to get to the answer, so we emphasized the steps on how to approach every problem in a similar fashion to develop a strategy in solving these equations."
"The student and I worked on converting angles to radians and radians to angles. We worked on finding the sine, cosine, and tangent of an angle and we learned how to find the inverses of these angles. The student picked up on these concepts very quickly and we also worked on the unit circle and seeing how it relates to sine, cosine, tangent, and their inverses."
"The student and I had our final session today. Last time we had finished his review packet, so this time we went over general concepts first, and them applied them to problems from throughout the packet (completing the square, rational equations, complex numbers in fractions, quadratics, etc.)."
"She's currently covering circles and ellipses in class and said she understands it well. We worked on more problems from the Algebra 2 test that we've been doing the last couple of months. I also gave her note cards I had made for her to help review for her final and suggested she make more for other items she feels she needs help with. We covered completing the square again and I told her to review this further at home. She said she's been watching the videos I sent her and I asked her to also work the problems so that it will help to solidify the learning. We'll have one more meeting next Monday before her final at the end of next week. I gave her quite a few additional problems and asked her to work before then."
"Since the student is struggling with the Conics she's currently learning in class, we took a session off from catching her up and made sure she was ready for the Conics quiz the next day. This is the first unit that has given her difficulty. By the end the student had a firm grasp on all the concepts; it was a triumphant lesson."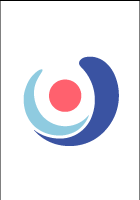 "We focused on math and touched on reading comprehension. She learned to convert fractions to decimals to percents, how to multiply and divide fractions, and how taking notes of the elements of a story can help with its summary. For our next session, she needs to progress through her weekly goals and write a one-paragraph summary of her book."
Nearby Cities:
Malibu Math Tutoring
,
Pacific Palisades Math Tutoring
,
Oxnard Math Tutoring
,
Woodland Hills Math Tutoring
,
Santa Clarita Math Tutoring
,
Thousand Oaks Math Tutoring
,
Simi Valley Math Tutoring
,
Ventura Math Tutoring
,
Camarillo Math Tutoring
,
Moorpark Math Tutoring
,
Santa Paula Math Tutoring
,
Agoura Hills Math Tutoring
,
Calabasas Math Tutoring
,
Port Hueneme Math Tutoring
,
Fillmore Math Tutoring
Nearby Tutors:
Malibu Math Tutors
,
Pacific Palisades Math Tutors
,
Oxnard Math Tutors
,
Woodland Hills Math Tutors
,
Santa Clarita Math Tutors
,
Thousand Oaks Math Tutors
,
Simi Valley Math Tutors
,
Ventura Math Tutors
,
Camarillo Math Tutors
,
Moorpark Math Tutors
,
Santa Paula Math Tutors
,
Agoura Hills Math Tutors
,
Calabasas Math Tutors
,
Port Hueneme Math Tutors
,
Fillmore Math Tutors
Call us today to connect with a top
Math tutor in Anaheim, CA
(310) 617-6847