Call Now to Set Up Tutoring:
(310) 617-6847
Private In-Home and Online Accounting Tutoring in Anaheim, CA
Receive personally tailored Accounting lessons from exceptional tutors in a one-on-one setting. We help you connect with in-home and online tutoring that offers flexible scheduling and your choice of locations.
How can a tutor assist you in conquering Accounting?
Accounting is a very useful subject in life. It has to do with tracking and understanding the consequences of using money in different ways in business. There are several ways to look at accounting, and there are a lot of facets to review before you can fully understand accounting. If you're struggling with accounting, you can find a personal tutor that could make it enjoyable to learn the subject. Call Varsity Tutors today to find you a great tutor. We could help you find an experienced tutor in Anaheim, CA, who can try to help students prepare for accounting.
Your personal accounting tutor could help you work through any confusion you have about assets and liabilities. They'll be able to observe your learning style and pace, and create lessons that are tailored to you, making them engaging for you to learn. Your tutor will be able to give you as much attention and time as you need to answer all of your questions, which is not possible in a classroom setting. You could study, free of distractions, and you'll be able to focus like never before. Varsity Tutors could help you connect with an experienced accounting tutor in Anaheim, CA, that will show you the ropes of accounting.
If you have a test coming up on the going concern concept and the money measurement concept and you don't feel prepared, your tutor will be able to take the material and make it easy for you to understand. They will move with you at your own pace and let you bring up subjects that you're having a hard time with so you can work on those first. Your sessions will end with you feeling more confident in your accounting knowledge, making you feel more comfortable taking tests and participating in your accounting class. We can find you an enthusiastic accounting tutor in Anaheim who can motivate you to exceed your highest expectations.
Your tutor will be able to plan your tutoring sessions around your busy life. It's okay if you have a job or sports practice to attend after school. You can plan to meet your tutor at your home, a library, or even your favorite coffee shop. If you can't meet in person, you can use our live, face-to-face learning platform for online tutoring sessions. Contact Varsity Tutors for help connecting with a private accounting tutor near Anaheim.
Recent Tutoring Session Reviews
"Today's session was a combination of our meeting Friday and today.  The student and I continue to keep going over practice problems for the exam, which is the 27th of October.  the student is doing well with the concepts, and is remembering more and more everyday.  I think he will do well, and pass the exam so long as he keeps his confidence."
"The student and I spent our time during this session practicing some common vocabulary (school subjects, foods, etc.). Her conversational Spanish still needs some corrections. However, the student was able to create a story (in Spanish) with vocabulary words that were assigned."
"We briefly reviewed the formation and use of the future perfect. We spent a good deal of time on relative pronouns. We also worked on comparison of adjectives and superlatives. He seemed to progress pretty well, but I would like to continue to review the relative pronouns at our next session."
"First session. We discussed the exam and reviewed the given formula sheet. The student wanted to work on proofs so we started with chapter 3 in the blue book. We discussed triangle proofs , how to label diagrams, and wording to use in a proof chart. We also worked on some practice questions from the exam. He has a good foundation and knew much of the vocabulary."
"We worked on combining like terms, multiplying and simplifying fractions, factor trees in order to get the student to feel comfortable with solving for algebraic expressions. She is making excellent progress, feels much more comfortable with adding negative and positive integers as well as free hand division. She has been introduced to solving geometric problems involving angles and is grasping the concepts quite well. She will be reviewing her multiplication facts."
"The student and I talked more about describing pictures in Spanish, including how to say what people are like, how they are doing, what they like to do, where they are, what they will be doing later, etc.  The student can handle talking about all those things; he just gets confused about which verbs mean what, and forgets some vocabulary words sometimes.  We need to keep practicing, but he can do it."
"We played with the stereo and also played the "hiding game." I had the student run up and down the halls, and I also had him play with a giant beach ball. This was progress because he seemed to be able to understand me and my requests. He also repeated 'bao bao" (hug/lift) back to me. We also spent some time watching a Chinese learning DVD."
"In this session I met with the first student for one hour and with the second student for the next hour. I worked with the first student on basic geometry concepts and taught her how to find the area, volume, and perimeter of different objects. She also completed practice problems solving these types of problems and learned the equations for the different shapes. The second student and I worked on the Math section of the ACT and we went through two thirds of the 4th math practice test. I explained concepts that are often found in this section."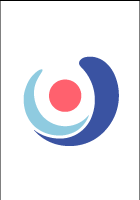 "In this session, we discussed the triangle inequality theorem. We worked through many problems to figure out whether certain given lengths could be the sides of a triangle. The student had a very solid understanding of this concept. We also worked on finding the possible range for the third side of a triangle."
"Worked with the student on cause and effect. She understands the topic with the use of worksheets that are color coded."
"Went over the ISEE practice test and prep questions and made sure the student knew how to do all the problems. Showed her how slowing down would help her on the reading portion of the exam."
"We talked about what the student found challenging when she took the SAT in November. Based on this, we mainly focused on writing multiple choice and reading sections. We discussed specific grammatical principles (to be expanded on in future sessions) as well as overall test-taking strategies."
Nearby Cities:
Malibu Accounting Tutoring
,
Pacific Palisades Accounting Tutoring
,
Oxnard Accounting Tutoring
,
Woodland Hills Accounting Tutoring
,
Santa Clarita Accounting Tutoring
,
Thousand Oaks Accounting Tutoring
,
Simi Valley Accounting Tutoring
,
Ventura Accounting Tutoring
,
Camarillo Accounting Tutoring
,
Moorpark Accounting Tutoring
,
Santa Paula Accounting Tutoring
,
Agoura Hills Accounting Tutoring
,
Calabasas Accounting Tutoring
,
Port Hueneme Accounting Tutoring
,
Fillmore Accounting Tutoring
Nearby Tutors:
Malibu Accounting Tutors
,
Pacific Palisades Accounting Tutors
,
Oxnard Accounting Tutors
,
Woodland Hills Accounting Tutors
,
Santa Clarita Accounting Tutors
,
Thousand Oaks Accounting Tutors
,
Simi Valley Accounting Tutors
,
Ventura Accounting Tutors
,
Camarillo Accounting Tutors
,
Moorpark Accounting Tutors
,
Santa Paula Accounting Tutors
,
Agoura Hills Accounting Tutors
,
Calabasas Accounting Tutors
,
Port Hueneme Accounting Tutors
,
Fillmore Accounting Tutors
Call us today to connect with a top
Accounting tutor in Anaheim, CA
(310) 617-6847