We are open until 8pm!
Call Now to Set Up Tutoring:
(404) 704-6763
Private In-Home and Online LSAT Tutoring in Alpharetta, GA
Receive personally tailored LSAT lessons from exceptional tutors in a one-on-one setting. We help you connect with in-home and online tutoring that offers flexible scheduling and your choice of locations.
Recent Tutoring Session Reviews
"The student and I reviewed his practice test. He scored a 159 which followed some instruction I gave on logic games. We reviewed some logic game strategy and analyzed his strengths and weaknesses. We then completed a practice logical reasoning section."
"This session the students and I worked on logical reasoning. We started by focusing on assumption questions, since they said that those types were particularly confusing for them. We talked about the difference between supporter and defender type assumption questions and how to decide whether to look for a link between premise and conclusion or whether to look to eliminate other possibilities. We also talked through how to handle assumption questions in which the conclusion contains a conditional or casual relationship. We then continued by simply going through a section of logical reasoning so we could see a variety of questions and how to handle them. They are going to finish the section on their own, and we will go over it in a final session sometime later this week. They are taking the test a week from today."
"Reviewed logic games that student had done as well as some logical reasoning questions that student had practiced. Discussed what student needs to improve upon."
"During today's session, the student and I reviewed questions from her last two diagnostics, as well as advanced linear/grouping combination games. She took two diagnostics over the weekend. On her first three previous diagnostics, she received a 136 (base score), 144, and 146. On her fourth and fifth diagnostics, she received a 144 and a 150, respectively. Considering she had never seen a LSAT question until her first diagnostic and we've only had 5-6 weeks together, her progress is really commendable. I expected her to break the 150s, as she did, with this most recent round of diagnostics, but I still found the 144 from diagnostic #4 to be anomalous. In looking at the questions she answered incorrectly, I saw that she had completely missed 1 of the 4 logic games in one section and the last 6 questions of a logical reasoning section as well. We reviewed the logic game which gave her the most trouble. This game is notorious in the LSAT community for being one of the most difficult games of any that have appeared on a previous LSAT, so I was not too surprised she was perplexed by it. I wanted to expose her to this one so that she had few, if any, surprises on the day of. In reviewing the questions she had missed, I believe she would not be likely to make the same mistakes again. We subsequently looked at more advanced logic games, which combine both grouping and sequencing elements. She did not like them when she first took a stab at one for homework after our last session, but, after I explained how these types of games lead to larger deductions that limit the possibilities of that game, she became more comfortable with them. She still needs to practice, but that is a given. Prior to our next and last session, I have asked her to take a full diagnostic every day and to read a section on logic games of rare types."
"We practiced under timed conditions and went over the problems that the student missed. We are mostly focusing on logic games and logical reasoning."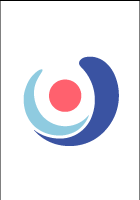 "My goal is to prove to the student that he can do games. We were able to walk through two games from an old test that he completed before our sessions. Even though he only got 5 total questions right back then, when he did it on his own, he was able to get almost every question right during the session. This shows promise! He's going to keep reviewing the test between now and our session next week."
Nearby Cities:
Johns Creek LSAT Tutoring
,
Duluth LSAT Tutoring
,
Marietta LSAT Tutoring
,
Dunwoody LSAT Tutoring
,
Norcross LSAT Tutoring
,
Sandy Springs LSAT Tutoring
,
Decatur LSAT Tutoring
,
Roswell LSAT Tutoring
,
Lawrenceville LSAT Tutoring
,
Athens LSAT Tutoring
,
Atlanta LSAT Tutoring
,
Smyrna LSAT Tutoring
,
East Point LSAT Tutoring
,
Gainesville LSAT Tutoring
,
Peachtree City LSAT Tutoring
Nearby Tutors:
Johns Creek LSAT Tutors
,
Duluth LSAT Tutors
,
Marietta LSAT Tutors
,
Dunwoody LSAT Tutors
,
Norcross LSAT Tutors
,
Sandy Springs LSAT Tutors
,
Decatur LSAT Tutors
,
Roswell LSAT Tutors
,
Lawrenceville LSAT Tutors
,
Athens LSAT Tutors
,
Atlanta LSAT Tutors
,
Smyrna LSAT Tutors
,
East Point LSAT Tutors
,
Gainesville LSAT Tutors
,
Peachtree City LSAT Tutors
Call us today to connect with a top
LSAT tutor in Alpharetta, GA
(404) 704-6763