We are open until 8pm!
Call Now to Set Up Tutoring:
(404) 704-6763
Private In-Home and Online ACT Tutoring in Alpharetta, GA
Receive personally tailored ACT lessons from exceptional tutors in a one-on-one setting. We help you connect with in-home and online tutoring that offers flexible scheduling and your choice of locations.
How can a tutor help you master the ACT?
Varsity Tutors could help you make your child's ACT study sessions more productive by finding you a tutor in Alpharetta, GA. There's more to studying for the ACT than just learning the material. It's also important to prepare for the entire test experience in an effective manner. An experienced tutor will set up a study schedule so your child is fully prepared for the ACT, but doesn't study too much and end up burning out before the big day arrives. The tutor will also prepare your child for the pressure that the ACT carries, being that it's such an important test. Your child might be able to handle those nerves and still perform up to their potential.

Our directors will match your child with the best ACT tutor in Alpharetta who might help them to meet their academic and test score goals. The most competitive schools consider the ACT an important factor when they decide who to accept, making it very important that your child achieves a high score. Having your child put in extra time with a tutor to prepare will be well worth the effort. Since it's only a few hours long, the ACT is one of the fastest ways for your child to try to improve their academic standing. A high score will not only help them get into their school of choice, it can also open up more financial aid opportunities.

Let us connect your child with a talented ACT tutor in Alpharetta who is truly excited about the ACT and teaching it to others. That passion will rub off on your child and serve as excellent motivation while they prepare for the test. The tutor will start by assessing your child's knowledge in the sections on the ACT, which are English, math, reading, science, and an optional writing section. Using that information, the tutor will develop a personalized study plan that might build your child's knowledge base and fixes up any weak spots.

If your child is preparing for the ACT, let our educational directors connect them with a tutor in Alpharetta, GA. We know how important it is that tutoring sessions are convenient for your child, so you can schedule them anywhere you want. A tutor can meet with your child at Wills Park, Alpharetta High School, your home, or any other location you'd like. Your child can even take face-to-face online tutoring sessions through the Varsity Tutors live learning platform. Call Varsity Tutors today and get your child ready for the ACT.
Recent Tutoring Session Reviews
"For the Science section, she just needs to look for patterns and read tables or charts. She's very good at keeping an eye on the time, so we're just working on getting comfortable with the different ways the ACT displays data."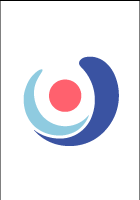 "The student and I took the chance to continue practicing strategy for the ACT Reading section. We went over a prose fiction passage and a humanities passage, labeling questions and matching answers to our own through elimination. We then did a few math problems to maintain her skill in geometry and algebra."
"Today we went through Chapter 7 of the math book. There were a few topics in there that the student needed a refresher on, but she has seen it all before. We then went through 5 science passages together. We worked on the method of understanding the figures and variables before attempting any of the problems."
"She got a 30 on this practice test! There were still a few things to touch up on, but if she learns to trust what she knows, she'll be hitting scores a bit higher. There were a few things she didn't know, like sine curves and ellipses, but she's got that down now."
"The student and I focused on math today. We reviewed adding and subtracting complex algebraic fractions, as well as rationalizing denominators that contain either square roots or imaginary numbers. We also talked about finding the domain of functions."
"The student did a "mini" English practice test for me prior to our session. He did quite well. None of the questions revolved around punctuation or grammatical rules, but more so paragraph structure and meaning. He should continue practicing to become more familiar with these types of questions. We also went through Science tests. In general, he does very well on these. He typically gets them done very quickly with no issue. We discussed strategies that will help him get through the conflicting viewpoints passage more quickly and accurately."
Nearby Cities:
Johns Creek ACT Tutoring
,
Duluth ACT Tutoring
,
Marietta ACT Tutoring
,
Dunwoody ACT Tutoring
,
Norcross ACT Tutoring
,
Sandy Springs ACT Tutoring
,
Decatur ACT Tutoring
,
Roswell ACT Tutoring
,
Lawrenceville ACT Tutoring
,
Athens ACT Tutoring
,
Atlanta ACT Tutoring
,
Smyrna ACT Tutoring
,
East Point ACT Tutoring
,
Gainesville ACT Tutoring
,
Peachtree City ACT Tutoring
Nearby Tutors:
Johns Creek ACT Tutors
,
Duluth ACT Tutors
,
Marietta ACT Tutors
,
Dunwoody ACT Tutors
,
Norcross ACT Tutors
,
Sandy Springs ACT Tutors
,
Decatur ACT Tutors
,
Roswell ACT Tutors
,
Lawrenceville ACT Tutors
,
Athens ACT Tutors
,
Atlanta ACT Tutors
,
Smyrna ACT Tutors
,
East Point ACT Tutors
,
Gainesville ACT Tutors
,
Peachtree City ACT Tutors
Call us today to connect with a top
ACT tutor in Alpharetta, GA
(404) 704-6763