We are open Saturday and Sunday!
Call Now to Set Up Tutoring:
(617) 947-9800
Private In-Home and Online Statistics Tutoring in Allston, MA
Receive personally tailored Statistics lessons from exceptional tutors in a one-on-one setting. We help you connect with in-home and online tutoring that offers flexible scheduling and your choice of locations.
Recent Tutoring Session Reviews
"In this session, we covered various topics in preparation for the student's exam. We reviewed various problems related to goodness-of-fit, test of independence, test on a proportion, test on independent means, test on dependent means, and we used various calculators on a program. It is always a pleasure to work with the student."
"The student and I worked through her statistics review problems together. These were the same type of problems that we had worked on two nights ago, and she seemed to have a much better grasp of them. She has a good grasp of when to use combinations and permutations. Her understanding of probability is better than it has been in the previous few sessions, and if she reads the questions carefully and thinks out the answers, then she will do well on the test."
"The student completed the fourth tutoring session aimed at improving her understanding of statistics. During the session, I assisted her with a homework assignment pertaining to sampling distribution. The worksheet required her to find the mean, standard deviation, and z-score. She was subsequently required to determine the probability of a specific event occurring by utilizing the z-score she calculated. She was initially asked to solve each practice problem independently. If she provided an incorrect response, I pointed out her errors and asked her questions aimed at guiding her toward the correct response. Since she struggled with this topic, I plan to review it during the next scheduled session. I have also prepared supplemental notes and examples regarding sampling distribution to aid instruction."
"The student needed help understanding the theory of the formulas. She knew the formulas, but didn't understand why they worked, so we went over that in detail."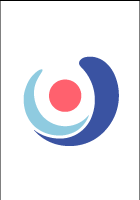 "The student needed help with his binomial distribution problems. He needed to compute the range by the rule of thumb rule. There are simple formulas for finding the mean and standard deviation for binomial distributions. He didn't have these formulas memorized, so we made a note card he can use for reference. I recommended he memorize those formulas as soon as possible, so the problems will be much easier."
"The student needed help with statistics. We discussed the formulas and calculating them. She did very well."
Nearby Cities:
Framingham Statistics Tutoring
,
Westminster Statistics Tutoring
,
Providence Statistics Tutoring
,
Worcester Statistics Tutoring
,
Hartford Statistics Tutoring
,
Nashua Statistics Tutoring
,
Cranston Statistics Tutoring
,
Woonsocket Statistics Tutoring
,
Leominster Statistics Tutoring
,
Fitchburg Statistics Tutoring
,
Marlborough Statistics Tutoring
,
Norwich Statistics Tutoring
,
New London Statistics Tutoring
,
Groton Statistics Tutoring
,
New Hampshire Statistics Tutoring
Nearby Tutors:
Framingham Statistics Tutors
,
Westminster Statistics Tutors
,
Providence Statistics Tutors
,
Worcester Statistics Tutors
,
Hartford Statistics Tutors
,
Nashua Statistics Tutors
,
Cranston Statistics Tutors
,
Woonsocket Statistics Tutors
,
Leominster Statistics Tutors
,
Fitchburg Statistics Tutors
,
Marlborough Statistics Tutors
,
Norwich Statistics Tutors
,
New London Statistics Tutors
,
Groton Statistics Tutors
,
New Hampshire Statistics Tutors
Call us today to connect with a top
Statistics tutor in Allston, MA
(617) 947-9800