Call Now to Set Up Tutoring:
(214) 206-7940
Private In-Home and Online ACT Tutoring in Allen, TX
Receive personally tailored ACT lessons from exceptional tutors in a one-on-one setting. We help you connect with in-home and online tutoring that offers flexible scheduling and your choice of locations.
How can a tutor help you master the ACT?
Varsity Tutors' educational directors are experienced at helping students in Allen, TX, find independent ACT tutors. The most competitive colleges use ACT scores as a big part of their acceptance process, so achieving a high score could help your child get into their school of choice. It can even open up more financial aid opportunities to help cover your child's college costs. Considering the ACT is only a few hours long, it's well worth having your child prepare for it with a tutor, because it's one of the fastest ways for them to dramatically improve their academic record.
A professional ACT tutor in Allen can create a study plan specifically designed for your child. The tutor may start by determining where your child is at skill-wise in the subjects on the ACT, which are English, math, reading, science, and an optional writing section, looking especially for any weak points. With that information, your child can develop a customized study plan that might build your child's knowledge in each of those subjects and gets rid of any weaknesses. In every tutoring session, your child could receive immediate feedback from their tutor to keep them on the right track.
Varsity Tutors could help you find a skilled, independent tutor near Allen who may guide your child on the path toward ACT understanding. Your child's tutor won't just prepare them for the material on the ACT, they'll prepare them for the entire ACT experience. One of the toughest parts of the ACT is the pressure that accompanies it. There aren't many better ways to prepare your child for that pressure than with the aid of an experienced tutor who has been in the same position. When those test day jitters start, your child may be able to shake them off and still perform at a high level.
Call the Varsity Tutors educational directors in Allen, TX, to find an expert ACT tutor today. We know how busy high school students can be, and that's why we make it easy to fit tutoring sessions into your child's routine. A tutor can come meet with your child anywhere you want, whether that's at your home in the early evening, at Allenwood Park on a Saturday, or at Allen High after the school day. Varsity Tutors even offers face-to-face online tutoring through its live learning platform. Get in touch with Varsity Tutors right away to work with your child towards adequate preparation for the ACT.
Recent Tutoring Session Reviews
"Today we went through two reading passages together. I can tell this is her weakest area, since she's not a very fast reader. We've been practicing with a slightly extended time on 3 of the passages, and then taking educated guesses on the 4th passage, which I think will improve her score over rushing through all 4 passages without any significant comprehension. Also we started a new math section."
"The student worked on an overview of the English, Math and Reading sections today. He did a great job! Whenever he would gain a new technique or piece of information, he would begin using it immediately. Well done!"
"The student has been making continual improvements. She's realizing that though she's on the right track, she's not quite there yet. We were able to take a look at some of the material in English and Math that she was less confident in, and worked through some of the most challenging Science passages together."
"The student and I reviewed his English passages he completed for homework. He scored very well, missing 2 or 3 per passage, without a time limit. Then we did some timing exercises and I gave him some timing homework. We spent some time on easier math questions as well."
"We continued working on the math section by finishing the analysis of the test she worked on in the last tutoring session. Then she worked through a half-test and we graded that together. Again we stressed the importance of utilizing the calculator and multiple-choice format, and I suggested she pick up Algebra II and/or Geometry."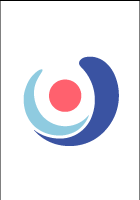 "Today we practiced for the math and science sections in addition to reviewing for the English test. I left extra English and math practice. She made strong progress tonight."
"We covered all 4 sections of the assessment individually. In Math, the student worked on several areas. He made marked improvement during this session. I suggested some calculator tools to use. In Science, he completed a practice Conflicting Viewpoint passage and did well. We discussed strategies for this section. In Reading, he practiced a couple passages that were timed. He did very well on these. Finally, we briefly covered the English section. We talked about the topics that would be on the assessment and identified a couple areas to work on next week."
"The student and I reviewed her science homework. We then worked through an English packet, which was more difficult for her, so we'll continue with that area in the upcoming weeks. I assigned three packets for homework, and will look forward to seeing her again."
"This was our first session, so we spent the first couple of minutes introducing ourselves. We quickly transitioned to working through some of the problems in the student's practice test book, which is what we spent the remainder of the session doing. After working through a few problems in the English section, we focused on the math and science sections, which the student indicated posed a greater challenge. We worked on a couple general strategies for taking multiple choice tests, and focused on stepping back from the problem and thinking through difficult questions. The student agreed to work through one problem group from each section of the ACT prior to the next session, and we will use that practice to identify problem areas."
"We reviewed his English timed test section, finished up the reading passages from last time, and practiced some of the math. It's great how after one tutoring session, the student increased his English score by 4 points, and the best news is yet to come: he can definitely increase his English score by at least 2 points more once he uses direct verb tense over passive verb tense. By practicing his reading skills and focusing on only the relevant points of the passage based on the specific question, he can also concurrently improve his English "reading-based" answers. I am still increasing his math aptitude in trigonometry and geometry, but the student is a fast learner, so he will not have too much trouble. He excels in data and graph-based math. I'm also trying to help him do more mental math, since it's sometimes faster to write out the thought process instead of typing it into the calculator."
"The student completed a practice math and science section since our last session. In math, she scored 27, and she improved in science, where she scored 28.8. I started the session with a review of binomial expansion, which the student had a question about last time. She did several practice problems, and she was able to recall the process of using Pascal's triangle. We also discussed imaginary numbers, the equation for a circle, the number of diagonals in a polygon, the distance formula, and finding the greatest common factor. In science her understanding was strong overall. Before our next session (Saturday from 10-12), she will finish the math section that we started together and complete additional science and English sections."
"Today we worked on ACT math. The student's score showed good progress over previous math scores. The problems missed dealt with trig identities, circles, algebra, and the laws of exponents. We will continue to review these areas."
Nearby Cities:
Plano ACT Tutoring
,
University Park ACT Tutoring
,
McKinney ACT Tutoring
,
Irving ACT Tutoring
,
Carrollton ACT Tutoring
,
Garland ACT Tutoring
,
Grand Prairie ACT Tutoring
,
Arlington ACT Tutoring
,
Dallas ACT Tutoring
,
Fort Worth ACT Tutoring
,
Denton ACT Tutoring
,
Lewisville ACT Tutoring
,
Richardson ACT Tutoring
,
Frisco ACT Tutoring
,
Flower Mound ACT Tutoring
Nearby Tutors:
Plano ACT Tutors
,
University Park ACT Tutors
,
McKinney ACT Tutors
,
Irving ACT Tutors
,
Carrollton ACT Tutors
,
Garland ACT Tutors
,
Grand Prairie ACT Tutors
,
Arlington ACT Tutors
,
Dallas ACT Tutors
,
Fort Worth ACT Tutors
,
Denton ACT Tutors
,
Lewisville ACT Tutors
,
Richardson ACT Tutors
,
Frisco ACT Tutors
,
Flower Mound ACT Tutors
Call us today to connect with a top
ACT tutor in Allen, TX
(214) 206-7940