Call Now to Set Up Tutoring:
(310) 617-6847
Private In-Home and Online Biology Tutoring in Alhambra, CA
Receive personally tailored Biology lessons from exceptional tutors in a one-on-one setting. We help you connect with in-home and online tutoring that offers flexible scheduling and your choice of locations.
Recent Tutoring Session Reviews
"The student and I reviewed the past topics in preparation for her quarterly exam next week. We went over the gas laws, kinetic molecular theory, phase diagrams and partial pressures. We also solved end-of-chapter questions."
"During this session, we worked on the definition of enthalpy, entropy, and Gibbs free energy. We discussed and listed the criteria for an increase in entropy of a system. We then defined endothermic and exothermic reactions based on the definition of enthalpy. The main focus of this session was to explore the relationship between enthalpy, entropy, and Gibbs free energy. We practiced a few problems using the Gibbs free energy equations."
"We covered chemical equations, mole (Avogadro's number), stoichiometry. Student has a positive attitude and is a hard working student. We worked through student's homework problem and I provided him with additional problems to work on."
"We mostly spent our time going over the practice exam given by the student's professor. We dug deeper into the information we already had covered and addressed his weaknesses. I also gave him encouraging words to focus very strongly on reading the question correctly to maximize his points."
"We went over concepts of evolution, and practiced breaking apart questions within the topic. The student needed help with some of the questions based on the wording so we went over them in detail. She had a great attitude. I left her with the remainder of the practice test to study with before her test on Tuesday."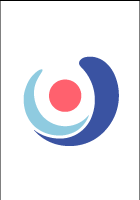 "We reviewed material for the student's test on the digestive, excretory, and reproductive systems. He had some gaps in knowledge about the function of the liver and pancreas, and which nutrients each were used to digest. He was very focused tonight and did good work in preparing for this test. We discussed making an outline of topics that may be on the test as a way of studying it. He said he was going to do additional studying tonight by reviewing his notes and searching for online quizzes. I think we made good progress tonight."
Nearby Cities:
Malibu Biology Tutoring
,
Oxnard Biology Tutoring
,
Santa Barbara Biology Tutoring
,
Woodland Hills Biology Tutoring
,
Santa Clarita Biology Tutoring
,
Thousand Oaks Biology Tutoring
,
Simi Valley Biology Tutoring
,
Ventura Biology Tutoring
,
Camarillo Biology Tutoring
,
Moorpark Biology Tutoring
,
Santa Paula Biology Tutoring
,
Agoura Hills Biology Tutoring
,
Calabasas Biology Tutoring
,
Port Hueneme Biology Tutoring
,
Fillmore Biology Tutoring
Nearby Tutors:
Malibu Biology Tutors
,
Oxnard Biology Tutors
,
Santa Barbara Biology Tutors
,
Woodland Hills Biology Tutors
,
Santa Clarita Biology Tutors
,
Thousand Oaks Biology Tutors
,
Simi Valley Biology Tutors
,
Ventura Biology Tutors
,
Camarillo Biology Tutors
,
Moorpark Biology Tutors
,
Santa Paula Biology Tutors
,
Agoura Hills Biology Tutors
,
Calabasas Biology Tutors
,
Port Hueneme Biology Tutors
,
Fillmore Biology Tutors
Call us today to connect with a top
Biology tutor in Alhambra, CA
(310) 617-6847