Call Now to Set Up Tutoring:
(847) 840-2442
Private In-Home and Online Phonics Tutoring in Algonquin, IL
Receive personally tailored Phonics lessons from exceptional tutors in a one-on-one setting. We help you connect with in-home and online tutoring that offers flexible scheduling and your choice of locations.
Recent Tutoring Session Reviews
"Today was my first session with the student. As such, much of our time was spent getting a feel for her abilities in terms of reading and writing. Her mother had provided several writing samples from the school year, as well as examinations on grammatical concepts. Her teacher also provided a packet of nearly 40 reading comprehension activities. After reviewing this material, I asked her to complete one of the reading comp. activities. They are short passages designed to be read in 3-3.5 minutes and then ask 10 questions that either address direct recall (asking questions that reference specific sentences in the material) or abstract concepts regarding the text. I have assigned her to keep a reading journal for several books of her own choosing. This will allow her to think about important concepts, such as summarizing and projecting, while still maintaining a relatively enjoyable atmosphere. The first book she chose is Judy Blume's "Super Fudge.""
"This session encompassed three days at 1.5 hours each. We've been continuing to read the second Percy Jackson book, "Sea of Monsters," working on vocabulary acquisition, and practicing summarizing."
"We reviewed vowels and consonants. We pointed out sight words in stories, and we write words every time we hear, see, or say them."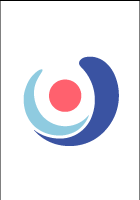 "Today the student read his book "Scaredy Squirrel." I will be picking up word cards for him, and he will begin those on Wednesday. He wrote word numbers by tens from 10 to 90 and by hundreds from 100 to 900. In Math, we discussed length: inches, foot, yard."
"Today the student showed me a history test she earned a B on, and a math test with 19/26, the second highest grade in her class! She studied her new list - pronunciation and spelling of the 20 list words with double consonants. She had trouble pronouncing and spelling most of them, but we worked on that for awhile. Then we practiced sections 3 and 4 of her Gettysburg Address memorization assignment. She did well with this. We also read a short selection on Louisa May Alcott, and she did very well with the comprehension questions. We studied two new vocabulary words - "indispensable" and "mortify." "
"Today the student was able to explain to me what is required for him to complete for next week's session, and he seems to be easily picking up the concept of mind mapping."
Nearby Cities:
Evanston Phonics Tutoring
,
Skokie Phonics Tutoring
,
Oak Park Phonics Tutoring
,
Downers Grove Phonics Tutoring
,
Highland Park Phonics Tutoring
,
Des Plaines Phonics Tutoring
,
Glencoe Phonics Tutoring
,
Naperville Phonics Tutoring
,
Oak Lawn Phonics Tutoring
,
Elmhurst Phonics Tutoring
,
Lombard Phonics Tutoring
,
Schaumburg Phonics Tutoring
,
Lake Forest Phonics Tutoring
,
Buffalo Grove Phonics Tutoring
,
Wheaton Phonics Tutoring
Nearby Tutors:
Evanston Phonics Tutors
,
Skokie Phonics Tutors
,
Oak Park Phonics Tutors
,
Downers Grove Phonics Tutors
,
Highland Park Phonics Tutors
,
Des Plaines Phonics Tutors
,
Glencoe Phonics Tutors
,
Naperville Phonics Tutors
,
Oak Lawn Phonics Tutors
,
Elmhurst Phonics Tutors
,
Lombard Phonics Tutors
,
Schaumburg Phonics Tutors
,
Lake Forest Phonics Tutors
,
Buffalo Grove Phonics Tutors
,
Wheaton Phonics Tutors
Call us today to connect with a top
Phonics tutor in Algonquin, IL
(847) 840-2442