Call Now to Set Up Tutoring:
(716) 703-0319
Private In-Home and Online ISEE Tutoring in Alden, NY
Receive personally tailored ISEE lessons from exceptional tutors in a one-on-one setting. We help you connect with in-home and online tutoring that offers flexible scheduling and your choice of locations.
How can a tutor help your child master the ISEE?
ISEE is the abbreviation for the Independent School Entrance Examination, which assists competitive elementary, middle, and high schools determine students' qualifications during the admission process. Since the score that your child receives on the ISEE directly correlates with their chance for admission, proper preparation is crucial. Varsity Tutors' experienced education directors are happy to help students in Alden, NY, connect with a qualified ISEE tutor who might help them work towards their goals.
The ISEE takes place over the course of three hours, and during that time, students are tested on verbal reasoning, quantitative reasoning, reading comprehension, and math achievement, which are all multiple choice questions. There is also an essay section. It is not included in your child's final score, but a copy of the essay will be sent to the schools that you have requested to be given your child's test scores.
A professional tutor will meet with you and your child to discuss your goals and concerns. Based on the information that you provide, your tutor will create a personalized study plan that is designed around your child's individual learning style, score goals, and needs. Personalized ISEE instruction in Alden will allow your child to develop a rapport with your tutor to facilitate the learning process. The face-to-face tutoring method enables targeted instruction that is customized to your individual goals. Your child can meet with their tutor one-on-one in your home, or the tutoring sessions can be conducted at another location of your choice. By request, online sessions are also available through our online live learning platform. You have the power to define your child's tutoring schedule based on times and locations that are most convenient for you. We'll find you a private ISEE tutor in Alden, NY, who is extremely flexible and can work with your schedule.
The examination is divided into three levels, and the test level that is appropriate for your child depends on their current grade. Students in grades 4 and 5 test at the lower level, grades 6 and 7 test at the middle level, and grades 8 through 11 test at the upper level. Across the levels, the tests are similar, but the questions become more challenging at each level. The experienced tutor may be able to assist regardless of the level that your student could be testing at. To help your child try to realize their full potential on the ISEE, let us find you a professional tutor in Alden today.
Recent Tutoring Session Reviews
"Today, we started and covered a great deal of geometry. We completely covered squares, rectangles, parallelograms, and trapezoids and started on triangles. We worked on finding the perimeter and the area. The student should go over the material that was new to him between now and the next session."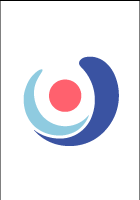 "We began by discussing the student's experiences with the test, what she wanted to work on, and what she viewed as a strength. Based on her response, we did some diagnostic problems across the board, and focused primarily on math. We found that part of the issue is just her remembering some of her math basics (squares, fractions to decimals, etc.), so we went over some of those, and she will be reviewing them for homework. She will also be doing an algebraic problems set on the website. In the coming weeks, the primary focus is going to be checking in on some math basics to make sure she remembers what she'll need for the test, and also help familiarize herself with the math problem format of the test."
"We began the session with a review of the vocabulary flashcards that the student has been studying. We then completed sets of practice problems for the three sections of the test: verbal, math, and reading. He did well on the math section, getting 9 out of 12 questions right, and improved his performance on the verbal section, as he used the skills we have worked on to make correct guesses when he didn't know the word. He still needs to improve his inferencing and finding key details in the reading passages, and continued practice with vocabulary will help with that."
"We covered main ideas in reading comprehension, which the student did really well in. She had strong reasons for picking her answer. Then, we did some verbal practice with adjectives and synonyms. She did well here, as well."
"We did a little light review of vocab and each of the sections of the test. We finished up by doing a complete practice essay. The student did very well all the way around and seems to feel confident and prepared entering into the test. As long as he brings a timer and remains focused, I think he is well poised to perform to his abilities right now."
"We started with the multiplication table, and worked on middle and upper level geometry from the study book, where we learned about square roots and algebra. Then we did some handwriting practice, and started a practice essay. We did an outline for it and started the introduction."
Nearby Cities:
Niagara Falls ISEE Tutoring
,
Bowmansville ISEE Tutoring
,
Angola ISEE Tutoring
,
Bryant ISEE Tutoring
,
Derby ISEE Tutoring
,
Grand Island ISEE Tutoring
,
Lewiston ISEE Tutoring
,
Clarence Center ISEE Tutoring
,
Niagara University ISEE Tutoring
,
East Amherst ISEE Tutoring
,
Medical Park ISEE Tutoring
,
Niagara Falls International Airport ISEE Tutoring
,
Harris Hill ISEE Tutoring
,
Orchard Park ISEE Tutoring
,
Cheektowaga ISEE Tutoring
Nearby Tutors:
Niagara Falls ISEE Tutors
,
Bowmansville ISEE Tutors
,
Angola ISEE Tutors
,
Bryant ISEE Tutors
,
Derby ISEE Tutors
,
Grand Island ISEE Tutors
,
Lewiston ISEE Tutors
,
Clarence Center ISEE Tutors
,
Niagara University ISEE Tutors
,
East Amherst ISEE Tutors
,
Medical Park ISEE Tutors
,
Niagara Falls International Airport ISEE Tutors
,
Harris Hill ISEE Tutors
,
Orchard Park ISEE Tutors
,
Cheektowaga ISEE Tutors
Call us today to connect with a top
ISEE tutor in Alden, NY
(716) 703-0319