Call Now to Set Up Tutoring:
(505) 322-6893
Private In-Home and Online Phonics Tutoring in Albuquerque International Sunport, NM
Receive personally tailored Phonics lessons from exceptional tutors in a one-on-one setting. We help you connect with in-home and online tutoring that offers flexible scheduling and your choice of locations.
How can a tutor assist you in conquering Phonics?
If you want your child to be a successful reader, you're going to need to strive to ensure that he or she develops phonological awareness. A healthy knowledge of phonics is a precursor to fluent reading and thus to the accurate comprehension of articles, books, and texts of all kinds. Once your student has understood concepts like long vowels, deleted phonemes, and initial consonant blends, he or she will have the skills to break down new words and read independently. With this step achieved, extensive reading becomes possible and the benefits spill over into areas such as writing, speaking, and critical thinking.

Varsity Tutors can help to set your son or daughter on the path to success by matching him or her with a phonics tutor in Albuquerque International Sunport, NM, who will offer the type of individualized attention that simply isn't possible in a classroom or group setting. Your child might be able to ask as many questions as he or she wants, in a format that's entirely suited to his or her learning style. That could mean challenging and playful rhyming or more structured sound to word matching, depending on what works best for your student. Either way, you'll have all the input you want in terms of lesson design and you'll feel good knowing that the right steps are being taken. An expert phonics tutor in Albuquerque International Sunport can work with you and your child to see that he or she gains the knowledge needed to do well now and in the future.

Another benefit of working with a personal instructor is that you and your child could get total flexibility in terms of how study sessions are scheduled. An expert phonics tutor in Albuquerque International Sunport, NM, can work at a time that is most convenient for you. Lessons on vowel digraphs can be conducted in the local library, at the dining room table, or at any other location you feel is conducive to learning. Mornings, afternoons, and evenings are all possible, thus ensuring that there need be no change to your family's existing routine. You and your child could also have access to Varsity Tutor's online live learning platform, with the ability to get face-to-face tutoring anywhere a computer or tablet and an Internet connection are available.

Once your student has understood phonics, the world of reading will be wide open. Call our educational directors in Albuquerque International Sunport today to get started in phonics tutoring. You might be glad you did!
Recent Tutoring Session Reviews
"Tonight, we went over Student 1's spelling words; contractions; there, they're, and their; and how to revise and edit her written work. Student 2 practiced writing her letters and completed one task from her monthly homework chart. I assigned homework to both girls."
"During our session, the student and I used the material of the new SAT Reading Comprehension. We fully went through the challenging comparison passages. We developed his skill to recognize the difference between tone and theme of an author's work. We also began working on test taking strategies both for classroom and standardized test environments, beginning with carefully reading the questions and looking for "trap" words in answer options (never, always, uniformly, etc.). He made a lot of progress in connecting main idea to answering questions and I look forward to practicing that more with him."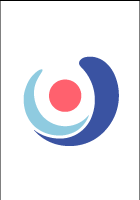 "The student and I worked through a reading assignment for his AP language course. We read each paragraph, reviewed the content of that paragraph for comprehension, and then analyzed the paragraphs' rhetorical significance within the context of the essay."
"We focused on the student's spelling and writing first in the session. We did a practice spelling test with her level 12 words in preparation for her upcoming spelling test in school. I had her practice writing the words missed from the practice test three times each, neatly in a chart. When she is reminded to focus on her writing, her letters are more neat and legible. We then read one and a half books, focusing on her reading fluency, which is continuing to improve very nicely."
"This was my first session with the student, and I primarily spent it getting to know him and helping him with his homework in order to better understand his needs. He is a very smart boy who really wants to do well and say the right thing."
"We spent the first portion of the lesson going over the student's Math homework and proofreading his writing assignment. His topic was very interesting, and he was very interested in explaining the story to me. We spent the last 30 minutes of the lesson playing a basketball related game to teach sight words ending in -tion and -sion."
Nearby Cities:
Albuquerque Phonics Tutoring
,
Rio Rancho Phonics Tutoring
,
Los Lunas Phonics Tutoring
,
Corrales Phonics Tutoring
,
Bosque Farms Phonics Tutoring
,
Bernalillo County Phonics Tutoring
,
Edgewood Phonics Tutoring
,
North Campus Phonics Tutoring
,
Tijeras Phonics Tutoring
,
Peralta Phonics Tutoring
,
South Valley Phonics Tutoring
,
Placitas Phonics Tutoring
,
The University of New Mexico Phonics Tutoring
,
Kirtland Air Force Base Phonics Tutoring
,
New Mexico Phonics Tutoring
Nearby Tutors:
Albuquerque Phonics Tutors
,
Rio Rancho Phonics Tutors
,
Los Lunas Phonics Tutors
,
Corrales Phonics Tutors
,
Bosque Farms Phonics Tutors
,
Bernalillo County Phonics Tutors
,
Edgewood Phonics Tutors
,
North Campus Phonics Tutors
,
Tijeras Phonics Tutors
,
Peralta Phonics Tutors
,
South Valley Phonics Tutors
,
Placitas Phonics Tutors
,
The University of New Mexico Phonics Tutors
,
Kirtland Air Force Base Phonics Tutors
,
New Mexico Phonics Tutors
Call us today to connect with a top
Phonics tutor in Albuquerque International Sunport, NM
(505) 322-6893