We are open until 8pm!
Call Now to Set Up Tutoring:
(505) 322-6893
Private In-Home and Online LSAT Tutoring in Albuquerque International Sunport, NM
Receive personally tailored LSAT lessons from exceptional tutors in a one-on-one setting. We help you connect with in-home and online tutoring that offers flexible scheduling and your choice of locations.
Recent Tutoring Session Reviews
"We went over basic deductive logic, formulating conclusions from premises, basic LR question types and methods, and predicting answers. For homework, the student is to do the practice questions in the prep book."
"Final session! Great job. Things for today: (1) Study more logic game worksheets. As many as you can stand. Refer to the explanation sheets if you get lost. (2) Study the book for problematic question types - assumption and parallel reasoning. (3) Make sure you're fully prepared for tomorrow morning. Have food/clothes/supplies already laid out so you don't have the additional stress of figuring out where your keys went. (4) Mental health. Get good sleep and eat a good breakfast. Do what you need to do to stay calm and focused. If you are (or become) sick, strongly consider taking the test but canceling the score. A cancellation due to illness looks WAY better than underperforming. Finally, good luck!"
"He and I began our work by going through some mastery practice strengthen/weaken questions. The questions were quite difficult and he missed a few of them perhaps due to the early morning start. We went through the questions in detail, and I discussed the strategies he can use to identify the correct answer more often. I then explained some ways that he can identify limited options within logic games more effectively. Finally, at the end of the session we worked through two reading comprehension passages. He scored 16/16 and had perfect timing, so we saw some good progress on that section."
"He and I focused on logic games practice, primarily ones in which he had struggled with on previous attempts. I reminded him to keep track of the game type before he jumps in and work on his setup. Also, keep in mind when the game is very limited in a way that it might make sense to master the possibilities. Next session, we will work on parallel arguments."
"I stressed conditionals throughout. I showed how to apply them in logic games and logical reasoning. She is getting better at applying them. With more practice, she will continue to get better. On the logic games, I also stressed themes, how to apply what you learned from previous questions, diagramming, and testing answer choices. Diagramming is also crucial for logical reasoning."
"Reviewed diagramming, must/could be true/false questions. Student will review the study guide when she has time this next week. Student will also try to get 4 timed sections completed before our next meeting so that we can have an idea if she struggles with RC and LR under time constraints, etc."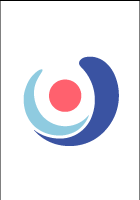 Nearby Cities:
Albuquerque LSAT Tutoring
,
Rio Rancho LSAT Tutoring
,
Los Lunas LSAT Tutoring
,
Corrales LSAT Tutoring
,
Bosque Farms LSAT Tutoring
,
Bernalillo County LSAT Tutoring
,
Edgewood LSAT Tutoring
,
North Campus LSAT Tutoring
,
Tijeras LSAT Tutoring
,
Peralta LSAT Tutoring
,
South Valley LSAT Tutoring
,
Placitas LSAT Tutoring
,
The University of New Mexico LSAT Tutoring
,
Kirtland Air Force Base LSAT Tutoring
,
New Mexico LSAT Tutoring
Nearby Tutors:
Albuquerque LSAT Tutors
,
Rio Rancho LSAT Tutors
,
Los Lunas LSAT Tutors
,
Corrales LSAT Tutors
,
Bosque Farms LSAT Tutors
,
Bernalillo County LSAT Tutors
,
Edgewood LSAT Tutors
,
North Campus LSAT Tutors
,
Tijeras LSAT Tutors
,
Peralta LSAT Tutors
,
South Valley LSAT Tutors
,
Placitas LSAT Tutors
,
The University of New Mexico LSAT Tutors
,
Kirtland Air Force Base LSAT Tutors
,
New Mexico LSAT Tutors
Call us today to connect with a top
LSAT tutor in Albuquerque International Sunport, NM
(505) 322-6893