Private In-Home and Online Math Tutoring in Albuquerque, NM
Receive personally tailored Math lessons from exceptional tutors in a one-on-one setting. We help you connect with in-home and online tutoring that offers flexible scheduling and your choice of locations.
100% Tutor Satisfaction Guarantee
At Varsity Tutors, we're committed to connecting you to top tutors capable of delivering an outstanding experience. That's why we provide a 100% tutor satisfaction guarantee.
How can a Math tutor help you?
If your student is in grade school, they are probably taking a math course and may take many more. Math may be an intimidating subject with complex ideas. Many students struggle with math classes all the way through high school. If your student is having a tough time in math, you could help by enrolling them tutoring. Increase your child's comprehension by calling the Varsity Tutors educational directors in Albuquerque, NM, to find an expert tutor in math.

Grade school math classes cover everything from basic math functions to time and money. More complicated topics, such as decimals, fractions, and negative numbers, may often be confusing and intimidating for kids. New topics build off of previous topics, causing a student to quickly fall behind if they miss comprehending something. Luckily, Varsity Tutors may help you by finding your child a tutor in Albuquerque, NM.
4.9/5.0 Satisfaction Rating!* Contact us to hear why. Tutoring from UNM Honors College students.
Session Summaries by Math Tutors
"The student and I spent most of the session focusing on reviewing his calculus homework for his upcoming test. He still has a little trouble understanding the geometric interpretation of integrals. He also has a little difficulty with basic integration that involves u-substitution which we'll review. We spent some time on problems involving the average value of a function and the average rate of change of a function. He was able to grasp the difference after several examples. He also improved on solving differential equations, although we will continue to work on how to use the constant."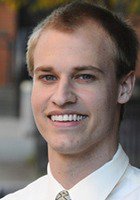 "Covered Chapter 8: Quadrilaterals; Sect. 8.2: Properties of Parallelograms; Sect. 8.4: Properties of Rhombuses, Rectangles, and Squares; Sect. 8.5: Use of Properties of Trapezoids and Kites; Sect. 8.6: Identifying Special Quadrilaterals; we did problems at the end of each section."
"The student and I went over estimation of mean, median, and mode. We also covered standard deviation, the selection of sampling and surveying methods, introduction to the normal distribution, and practiced problems using probabilities and z-scores. For next time, he will work on practice problems using z-scores, and we will cover confidence intervals and the margin of error."