Private In-Home and Online PSAT Tutoring in Albany County, NY
Receive personally tailored PSAT lessons from exceptional tutors in a one-on-one setting. We help you connect with in-home and online tutoring that offers flexible scheduling and your choice of locations.
100% Tutor Satisfaction Guarantee
At Varsity Tutors, we're committed to connecting you to top tutors capable of delivering an outstanding experience. That's why we provide a 100% tutor satisfaction guarantee.
How can a tutor help you master the PSAT?
Students will likely have to submit their SAT score with their college applications. The score a student receives on the SAT might significantly impact their chances of getting accepted into the college or university of their choice. That is why advanced preparation is a must. One of a great ways for students to prepare for the SAT is by taking the Preliminary SAT (PSAT). The PSAT is structured similarly to the SAT, making it a great way for students to get a glimpse into what the test layout and questions are like. Just because the PSAT is a preliminary exam doesn't mean that students shouldn't study for it. Studying for the PSAT is good practice for the preparation process they'll have to undergo when it's time for the actual SAT. Fortunately, students don't have to tackle studying for the PSAT alone. If you're getting ready to take the PSAT, consider pairing with a personal PSAT tutor. The educational directors at Varsity Tutors are skilled at helping students in Albany County, NY, connect with PSAT tutors.
We can match you with an enthusiastic PSAT tutor in Albany County who will encourage you to aim higher. Working one-on-one with a personal PSAT tutor, you'll have the opportunity to ask a lot of questions and receive immediate feedback. This benefit is hard to find in a classroom or study group, where educators don't have the time or resources to answer every student's questions. Your tutor can tailor their teaching approach to your learning style, so you can be confident that you're studying for the PSAT in one of the most efficient way possible.
Affordable 1-on-1 Home Tutoring by top RPI Grads! 4.9/5.0 Satisfaction Rating*
Session Summaries by PSAT Tutors
"The student and I covered topics in math that included clock math, radius, diameter, circumference, and area of a circle. She read several passages to enhance her reading comprehension skills, and particularly focused on using textual evidence. We covered grammar, focusing on improving sentences. "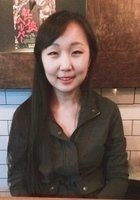 "The student and I talked through his current scores and his goals for the future. He is doing well on the PSAT, and today we focused mainly on math and reading. We went over about 5 math problems he'd missed on the practice test, and I taught him some algebraic and geometric ways to solve the same hard problem. Then, we went to the Reading section and went over some problems he'd missed there. I talked about trap answers, some of which contain words repeated from the passage and some of which contain outside knowledge not stated in the passage, a trap which he falls for sometimes. He had a great attitude the entire class and is an enthusiastic worker. He will be completing at least one practice PSAT before we meet again on Tuesday."
"The student and I touched base on her PSAT prep and began to study out of the study book that she purchased. She feels that she needs most work on the reading portion; as such, we have decided to dedicate most of her session time to that. We worked out of the study guide book and also worked out of my SAT prep book, and went over any wrong answers with an eye to test-taking strategy. For homework, I've asked her to complete a practice test from her book, which she'll bring to our next session. In addition, she'll be bringing her previous PSAT results so that we can figure out what areas of the PSAT she most needs to focus on."