Private In-Home and Online PSAT Tutoring in Akron, OH
Receive personally tailored PSAT lessons from exceptional tutors in a one-on-one setting. We help you connect with in-home and online tutoring that offers flexible scheduling and your choice of locations.
100% Tutor Satisfaction Guarantee
At Varsity Tutors, we're committed to connecting you to top tutors capable of delivering an outstanding experience. That's why we provide a 100% tutor satisfaction guarantee.
How can a tutor help you master the PSAT?
The preliminary SAT is a test administered once a year in the fall to sophomore and junior high school students in order to help them prepare for the SAT. The PSAT also serves as an entry for students to qualify for a National Merit Scholarship. The test is comprised of three different sections, which include evidence-based reading, writing and language, and math. Students have 3 hours and 15 minutes to answer 140 questions spanning across the three sections. The PSAT is more than just a practice test for students, as this test can qualify them for major scholarship money. If Your child could be taking the PSAT, then it is in their best interest to make sure they are wholly prepared and confident when going into the test. An expert PSAT tutor in Akron, OH, could help your child meet all of their studying goals. Varsity Tutors can help find an excellent tutor to try to help your child to prepare for the PSAT.
A personal PSAT tutor in Akron, OH, may be able to cater sessions to your child's preferences in a way that they won't get in a traditional classroom setting. Through working with your child individually, your child's tutor may be able to formulate a personal lesson plan that is tailored to their individual strengths and weaknesses as they relate to the various sections of the PSAT. This will allow the time they spend in a study session to be spent more effectively. Your child's tutor will work with them one on one in an environment that is completely free of distractions so that they can learn and maximize their time. And the best part is that no matter how busy you and your child may be, your child's tutor will work around both your schedule in order to find a great time to schedule study sessions. On top of this, the tutor may be able to meet with your child in a location that is best for them, including online through the live interactive learning platform. Call us today to find PSAT tutors in Akron to try to help your child prepare for their exam.
4.9/5.0 Satisfaction Rating!* Private tutoring by top Case Western grads.
Session Summaries by PSAT Tutors
"This was a great first session with the student! She is incredibly bright and has a great grasp on the content for all sections of the PSAT/SAT, as evidenced by her diagnostic scores. She does feel that timing could be a concern, particularly on the math and reading sections, so we focused today on going through the practice test in the guide, doing some timed drills. We got through about half of the regular Math section and half of the Writing/Language section. Timing is definitely more of a concern on the math portion, but her content knowledge is so good that I am confident we will be able to get her pacing down before she tests. For our next session, we are planning to do timed practice on the non-calculator Math and Reading sections. "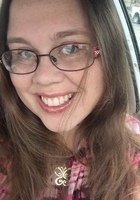 "The student and I finished the ACT we started last time. She got 31/40 correct on the reading section, which is good but could be better, and 32/40 on science. Because she was having some trouble finding the right answers for the reading section, after we finished going over the test I gave her a few more practice passages that we then went over together. A lot of the mistakes she made were avoidable, so she should make sure she's really thinking about the questions she's answering and not rushing through. Next time I'd like to continue working on these parts of the ACT and making sure she gets at least 35/40 in each section, which would bring her close to a 36 on the test."
"We covered the Algebra I--one third of the (P)SAT math section. We looked at a range of problems that could be in this section. The student was comfortable with the material and may review some inequality practice problems. We them began looking at the content for the Problem Solving Section. The student did practice problems in descriptive statistics, data conversion, and drawing information from tables and graphs. We will continue with this section on Thursday. "