Private In-Home and Online Phonics Tutoring in Akron, OH
Receive personally tailored Phonics lessons from exceptional tutors in a one-on-one setting. We help you connect with in-home and online tutoring that offers flexible scheduling and your choice of locations.
100% Tutor Satisfaction Guarantee
At Varsity Tutors, we're committed to connecting you to top tutors capable of delivering an outstanding experience. That's why we provide a 100% tutor satisfaction guarantee.
How can Phonics tutoring help you?
Phonics lays the groundwork for classes that focus on English and vocabulary. By taking phonics, your child could be able to try to improve their reading and writing skills, as well as gain a clear understanding of how words are supposed to sound. Having a strong background in phonics will greatly aid your child when they take the Ohio State Tests, as well as end-of-course tests, so it pays for them to learn as much as they can now. If you find they are struggling with basic concepts such as understanding syllables, or even more advanced topics like phoneme deletion, then getting a phonics tutor in Akron, OH, might be your child's key to success.
Varsity Tutors' educational directors can find a professional Akron tutor who could make your child's phonics study sessions a fun and positive experience. Your child's tutor can make learning and engaging in a way that makes sense to them. This can include visual aids, such as breaking words down and showing how many syllables are in them, or using mnemonics to identify how many vowels there are. Tutors can provide mock exams, as well as show your child other ways to memorize the rules of phonics, so they Try to feel confident enough to study on their own. The tutor could help them focus on just one area of phonics, or cover everything they have learned in class so far.
4.9/5.0 Satisfaction Rating!* Private tutoring by top Case Western grads.
Session Summaries by Phonics Tutors
"First, the student had to write out ten sentences on his new vocabulary words for me. He recalled all but one sufficiently. I have copied and pasted his sentences to a file. Today we covered more aspects of the traditional fairy tale, and then we read an Indian fairy tale on the wisdom of taking advice. He confessed that he did not understand it after he had read it. So I asked him what the son of the raja had to do after his father died, and where he went to gain wisdom. I asked him what the plowman in the field told him. I asked him to characterize the three pieces of wisdom which the son paid for, and the one piece of wisdom he was given for free. He was able to repeat three of the four, but had difficulty explaining the one about being asked to follow the will of the crowd. We examined the wisdom in taking advice when asked to pass judgment in a strange neighborhood. We took the whole concept apart. Then we discussed the ending and made some possible interpretations. We discussed the power of repetition in a tale and I pointed out four other versions of the tale from other countries. I asked the student to read the others and reflect on what this particular tale has to share with the listener/reader. We then reviewed the requirements of the new essay assignment. I am going to keep on testing his perceptions and interpretations like this on the spot with these simple stories. I believe that this is the way to helping build the ability to interpret the world of narrative. Following that, we reviewed the elements of parallel structure, which is familiar to the student, but then I gave him an exercise sheet with truly messy examples of faulty parallelism that he has to fix. I want him to rewrite all these sentences for next Wednesday. I have also sent his mother copies of the assignment, words, and exercises. "
"The student worked on brainstorming topics for an upcoming essay on Definition. She showed me her essay on which we had reviewed together. "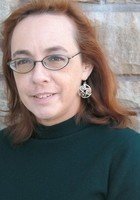 "The student and I reviewed reading and math material during the session. We began with reading comprehension paragraphs and questions and the student had no trouble identifying the main idea within each paragraph. We then transitioned to some multiplication and introduction to fraction multiplication, which she also was excited about and interested in. We ended the session by reading one of the student's favorite books, The Twelfth Night. The student was able to retain information and understand what was happening in the story. She could retell the events in her own words and draw inferences based on the facts provided."