We are open Saturday and Sunday!
Call Now to Set Up Tutoring:
(216) 673-3070
Private In-Home and Online ISEE Tutoring in Akron, OH
Receive personally tailored ISEE lessons from exceptional tutors in a one-on-one setting. We help you connect with in-home and online tutoring that offers flexible scheduling and your choice of locations.
How can a tutor help your child master the ISEE?
The Independent School Entrance Exam, or ISEE, is a standardized exam which is administered at three educational levels: lower, middle, and upper. It can be used by private high schools to compare the skills a student has to the skills a school needs, thus making it a big part of the admissions process. Each level comprises five sections, with three hours allotted for completion. The questions are similar, but simply are more challenging for the middle and upper level exams. Your daughter or son could have to showcase their skills in math achievement, verbal and quantitative reasoning, reading comprehension, and an essay. To try to give your child the best preparation for the test, contact Varsity Tutors in order to connect with an ISEE tutor in Akron, OH.
Varsity Tutors' experienced educational directors can help you in connecting with a professional tutor in Akron who could help your child get ready for the ISEE. The directors will choose a tutor who is suited to prepare your child for the level of the ISEE they are approaching. The tutor is chosen centered on your child's learning personality, goals, areas of focus, etc.
A skilled professional ISEE tutor in Akron, Ohio, can give your child the much needed one-on-one attention they need to try to improve. They can create study sessions to try to help your child make the most of their abilities to potentially excel on their exam. The tutor your child is matched with will establish a study plan that is designed specifically with their goals in mind. They are going to think about your child's personal strengths and weaknesses to make this flexible study plan. Each session will focus on the content that your child needs to examine, while minimizing focus on those they are strong in. The tutor may possibly provide timed practice tests to try to help your child be potentially and able to correctly pace themselves for the exam. They can spend as much or as little time as necessary for each subject to fully understand it, whether they need to review math concepts or focus on reading comprehension. Their tutor can answer questions as they arise, as well as provide instant feedback on your child's concerns. From beginning to end, the sole focus of each session is your child and their needs.
Varsity Tutors could help you locate a private tutor in Akron who can provide tutoring sessions on your own time. Your son or daughter can meet the tutor at your house, the school, a library, or anywhere else at any time. In addition, you could arrange for your child to possess face-to-face online tutoring sessions. You can easily connect with a qualified ISEE tutor in Akron, OH, by contacting one of our educational directors today.
Recent Tutoring Session Reviews
"We read and worked on reading comprehension with Diary of a Wimpy Kid. We prepared for the state assessment using released test questions. Staggered breaks were helpful for the student and his level of focus. Breaks included reviewing multiplication and division facts while throwing a ball. He also added to his list of strategies for test taking and we referred to them throughout the session."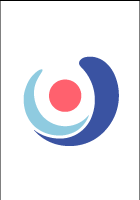 "We went over the basics of the tests and developed strategies that we want to work on moving forward. We made a plan for our next meeting for next Tuesday at 7:00. We decided this would probably be the best time for us to meet weekly."
"We did a practice SSAT math section. The student needed help with some of the algebra questions, but was able to answer most of them after taking a second look. I gave him the strategy that if he finished early, to take a bit of a stretch and then come back to the problems he had trouble with. Overall, he did a really good job! We are going to practice the verbal part tomorrow."
"We worked through the student's upcoming math exam review. I worked through some problems and provided him with testing strategies in the event that he may not be able to use a calculator. I also asked him to confirm with his teacher her expectations around certain answers, as they require him to explain and/ or prove his answers."
"We began by reviewing the long list of new vocabulary words from last session. Then we reviewed the Mathematics Achievement practice exam in the prep book. We finished the entire section, which was really great (30 questions total). I taught the student about how to turn percentages and decimals into one another. We reviewed more about adding and subtracting with negative numbers. We also learned about algebra notation, for example, 6n is 6 multiplied by n, same with 5(2+3), which means multiplication if a number is shown outside of a parenthesis. We made really good progress today."
"The student completed some language arts and math assessments for me today. I will be using these assessments to plan future sessions. We also completed his homework. He seems to be much more comfortable. He's a very smart and funny boy. I've enjoyed getting to know him."
Nearby Cities:
Cleveland ISEE Tutoring
,
Pittsburgh ISEE Tutoring
,
Canton ISEE Tutoring
,
Youngstown ISEE Tutoring
,
Strongsville ISEE Tutoring
,
Bethel Park ISEE Tutoring
,
Kent ISEE Tutoring
,
Baldwin ISEE Tutoring
,
Wilkinsburg ISEE Tutoring
,
Washington ISEE Tutoring
,
New Kensington ISEE Tutoring
,
Franklin Park ISEE Tutoring
,
Lower Burrell ISEE Tutoring
,
Salem ISEE Tutoring
,
Munhall ISEE Tutoring
Nearby Tutors:
Cleveland ISEE Tutors
,
Pittsburgh ISEE Tutors
,
Canton ISEE Tutors
,
Youngstown ISEE Tutors
,
Strongsville ISEE Tutors
,
Bethel Park ISEE Tutors
,
Kent ISEE Tutors
,
Baldwin ISEE Tutors
,
Wilkinsburg ISEE Tutors
,
Washington ISEE Tutors
,
New Kensington ISEE Tutors
,
Franklin Park ISEE Tutors
,
Lower Burrell ISEE Tutors
,
Salem ISEE Tutors
,
Munhall ISEE Tutors
Call us today to connect with a top
ISEE tutor in Akron, OH
(216) 673-3070