100% Tutor Satisfaction Guarantee
At Varsity Tutors, we're committed to connecting you to top tutors capable of delivering an outstanding experience. That's why we provide a 100% tutor satisfaction guarantee.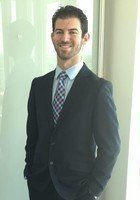 Brandon: AIMS tutor
Certified AIMS Tutor
I'm a Phoenix native, graduate of both ASU and Thunderbird School of Global Management, and I work as a Financial Analyst in Tempe. I've tutored countless classmates and lower years, from High School through my Master's degree, and I really enjoy it. My goal is not to just help you with homework or test prep, but to also find tools that will help you learn and understand concepts better for the rest of your life.
Tutoring Subjects
AIMS
Finance
Business
Microsoft Office
+52 subjects
Debbie: AIMS tutor
Certified AIMS Tutor
...like Kaplan, state tests like AIMS, and state board exams. I have worked in the medical field for over 16 years (Hospice, home health, med surge, emergency, ICU, NCCU, maternity, psych and behavioral- adult and child, and so on). I think that anything can be accomplished with hard work and dedication. It's never too early to learn and it's never too late to get an education. I love to learn and I love to teach...
Tutoring Subjects
AIMS
TEAS
AP English Language and Composition
Nursing
+249 subjects