Call Now to Set Up Tutoring:
(310) 617-6847
Private In-Home and Online Summer Tutoring in Agoura Hills, CA
Receive personally tailored Summer lessons from exceptional tutors in a one-on-one setting. We help you connect with in-home and online tutoring that offers flexible scheduling and your choice of locations.
Recent Tutoring Session Reviews
"The student and I worked on vocabulary. We labeled items around the room and reviewed them. We also worked on pronunciation by reading Spanish text. We reviewed numbers 1-100 from last week. At the end, a friend joined in and we did role-play conversations focusing on introductions."
"The student  & I reviewed what he needed to take to the test & where he needed to go.  We looked at a few writing prompts and discussed how he would write the essay.  We then looked at a math test and talked about how to do each problem type.  This gave us the opportunity to review the math concepts as they function in the context of the test."
"The student and I reviewed some English section strategies, focusing specifically on grammar and comma usage.  I am going to make up a comma worksheet for her to practice on which will hopefully improve her English score.  We also reviewed a Reading section strategy, which we practiced on a passage.  She should attempt some Reading passages on her own to develop this strategy.  She has a research paper coming up in English class and needed some help with brainstorming so we looked the assignment over and came up with a rough outline and talked about the kinds of sources she would want to use.  We will check up on her English class progress next time."
"Practiced graphing piecewise functions, parabolas, cubic functions, logarithms, and power functions. The student had difficulties at first but by the end was able to either obtain correct answers on his own or find his own mistakes. He has helpful resources at school and home that we are working on fostering academic independence and the ability to find and fix his own mistakes."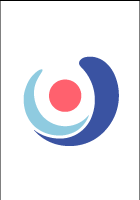 "We met for our second session of math tutoring.  We put into practice the necessary technique of solving through a problem for a concrete answers.  We talked about making sure all items are expressed in like terms.  It's possible to use answer choices for the two items being compared to get clues about how to shape a problem so that the terms are truly comparable, such as simplifying, factoring, or changing each side of the equation.  The student has additional practice questions to cover and should focus on continuing to solve through the question.  We will be spot checking a few algebra skills next session."
"At this session, the student and I focused on reviewing all the geometry rules needed for the SAT. We did a lot of practice problems to confirm the student's understanding.  I left him a diagnostic test to give us a clearer idea of what to focus on the next few sessions.  He is really strong on easy and medium questions so we are looking at concepts in a lot of detail to ensure he can get more hard questions correct on the test."
"Reviewed some questions the student had on his last test. We then worked on his homework set, which involved more multivariable calc (multiple integrals) and then moved on to the rest of the homework which involved differential equations. The differential equations were all the separable type, so I showed him how to bring all the x's and dx to one side, and all the y's and dy to the other side. Next I showed how to integrate and keep track of your constants, then plug in your initial conditions to find your constant. He understood it all pretty well."
"We reviewed the mathematics achievement and reading comprehension practice questions in the official ISEE practice guide. Also, the student completed the verbal reasoning portion of the practice test. We went through the few questions she got wrong and made flashcards for the words she didn't know. In the mathematics achievement portion, we reviewed how to manipulate both sides of the equation to solve for a variable and when to cross multiply when dealing with fractions. We also reviewed how to solve probability word problems."
"First, she and I reviewed her geometry homework and then prepared for a quiz on Wednesday. Her homework consisted of special right triangles (45-45-90 and 30-60-90). I taught her how to set up proportions to solve the problems. When preparing for the quiz, we also went through the Pythagorean theorem, as well as using it to find whether a triangle is acute, right, or obtuse. After this, we went through the chapter test for biology. It consisted of 10 multiple choice questions, and we went through them one by one."
"We completely reviewed probability to prep the student for her test. We went over problems in her workbook and ran our own "games" (tossing a coin and rolling a die) to create some experimental data to do some probability problems with."
"The student's psychology test is tomorrow, so we reviewed all the subjects we did not review yesterday or on Monday. I quizzed her using the flashcards I made on medications, neurotransmitters, and brain structure. We also went over the copious notes we'd taken, highlighting and defining any terms or ideas she wasn't yet comfortable with. She had also met with her professor yesterday and he had given her some guidance about where to focus her studying, so we covered those subjects."
"With the SAT exam coming up quickly, I am teaching her what aspects of our ACT training are also helpful for the SAT, and what are not. Because the SAT does not include strict time-pressures like the ACT, we are going through practice exams together at an easy pace. Today we focused mainly on the math section, looking out for the reasoning tricks that are often pitfalls for students on this section and stopping whenever she had a question. We also looked at the critical reading portion of the exam. The long passages are easy for her, as is the entire writing section of the exam. You're doing great!"
Nearby Cities:
Malibu Tutoring
,
Pacific Palisades Tutoring
,
Oxnard Tutoring
,
Santa Barbara Tutoring
,
Woodland Hills Tutoring
,
Santa Clarita Tutoring
,
Thousand Oaks Tutoring
,
Simi Valley Tutoring
,
Ventura Tutoring
,
Camarillo Tutoring
,
Moorpark Tutoring
,
Santa Paula Tutoring
,
Calabasas Tutoring
,
Port Hueneme Tutoring
,
Fillmore Tutoring
Nearby Tutors:
Malibu Tutors
,
Pacific Palisades Tutors
,
Oxnard Tutors
,
Santa Barbara Tutors
,
Woodland Hills Tutors
,
Santa Clarita Tutors
,
Thousand Oaks Tutors
,
Simi Valley Tutors
,
Ventura Tutors
,
Camarillo Tutors
,
Moorpark Tutors
,
Santa Paula Tutors
,
Calabasas Tutors
,
Port Hueneme Tutors
,
Fillmore Tutors
Call us today to connect with a top
Summer tutor in Agoura Hills, CA
(310) 617-6847