Call Now to Set Up Tutoring:
(888) 888-0446
Private In-Home and Online African-American History Tutoring
Receive personally tailored African-American History lessons from exceptional tutors in a one-on-one setting. We help you connect with in-home and online tutoring that offers flexible scheduling and your choice of locations.
How can African-American History tutoring help you succeed?
Despite the fact that people of African descent have been present for nearly every stage of European settlement in America, the history of African-Americans has largely been treated as a subplot to the larger story of history within the United States. The challenges of African American history lie well beyond the fact that it often occupies a specialized niche in the greater historical tapestry. African Americans' traditionally marginalized position throughout history means that sources, evidence, and documents can be extremely hard to find compared to other kinds of sources.
Studying such a historical field in college requires all the skills necessary to study American history more broadly, but it also requires special skills and lenses that allow a student to handle the unique issues presented by African American history. Mastering all of the important concepts in the field can be quite overwhelming for many students, even if they are passionate about the subject. Varsity Tutors can help you connect with experts in African American history nationwide to help you succeed via African American history tutoring.
Tutors have advanced degrees in history from some of the best colleges and universities in the country. They know all of the traps and issues present in approaching African American history, and can help you address the significance, causes, and impacts of events well beyond the scope of a textbook. They are more than experts in African American history. They are also exceptional educators who enjoy helping students fulfill their potential and excel in the classroom. The key attribute for any instructor is a desire to help students.
African American history tutoring follows an individualized plan in a one-on-one setting. Tutoring engagements are based around the specific strengths and weaknesses of you, the student. This means that your tutor can custom-design lesson plans and curricula to best guide you toward your academic goals. A student who has trouble handling primary sources can get assistance from a tutor in working with those sources. Similarly, if a student has trouble with some of the theoretical underpinnings of African American history, his or her tutor can focus on helping the student understand the ramifications of certain philosophical outlooks within the subject. The roadblocks that you encounter while trying to understand an African American history course do not need to derail your success.
The type of individual instruction you can receive from a private tutor can be hard to come by in a traditional classroom setting. Your teacher likely has one specific way to go about presenting the information and they likely do not allow students to dictate the pace of the class. With private tutoring this is not the case. Your private tutor can adapt the way they teach to fit your specific learning style and they allow you to spend as much time as you need with a given subject. So whether you are confused about a concept and need to spend more time with it or you immediately grasp a topic and are ready to move on, your private tutor can adapt to your needs.
Varsity Tutors places a strong emphasis on convenience and flexibility. The live learning platform enables you to meet with your private tutor in person or face-to-face online. This gives you the flexibility to meet at the time and place that is most convenient for your schedule. The more comfortable you are with your study environment, the more you are likely to get out of your tutoring sessions. With this in mind, you are highly encouraged to meet your tutor in the place where you feel most comfortable.
Call Varsity Tutors in your area today for help connecting with a private African American history tutor.
Recent Tutoring Session Reviews
"I worked with the student on reviewing material that she had learned the past week in school. Throughout this process I assessed the student continuously and found that she had a great understanding of the topics. I also went ahead and did some pre-teaching on topics she will be introduced to throughout the next week."
"Today the student and I went over his math test. I spoke to him and his mom about how I thought they should go about some strategies with dealing with teachers. Afterwards, we worked on an English assignment. Finally, I showed him how he should make an outline to help study for his social studies test. My strategy is to work in new study techniques during our meetings to help him slowly discover new ways that work for him."
"The student worked on a project for school. She had to compose a paragraph in which she chose a side in Revolutionary times and explained her choice. She did an excellent job choosing her words, spelling them correctly, writing neatly and communicating clearly! Well done!"
"The student reviewed social studies in his test prep book. He should do well on the social studies section of the exam.

He also learned decimal multiplication for tenths (124.5 x 34.5)."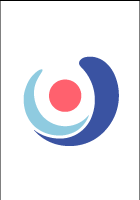 "We started to review for the student's finals coming up in two weeks. We went over some vocabulary and critical thinking questions. As a study aid, I asked her to take some notes as she reviewed the book that we can go over next week."
"Today we worked on preparing for the student's social studies test on Friday. We read the first chapter together and I asked her questions to test her comprehension. We also reviewed some questions the teacher had told them would likely appear on the test. Then we made colored flashcards to practice the vocabulary words from the chapter. I told her to continue studying those words after I left today."
"Taking an online course - Intro to International Relations. Went over course syllabus and created a plan for preparing and completing assignments and assessments. Worked together to gain better understanding on the first two segments of course material: Introduction and Sovereignty and Realism."
"The student and I reviewed his World Cultures notes and began making an outline. I showed him the process of note outlining and the importance of the outline process as it can be used in multiple subjects and add structure to his studying."
"Student 1 and I worked on her social studies study guide, as well as her math worksheet that involved grouping and counting the ones, tens, and hundreds to solve subtraction problems. Student 2 and I worked on his science homework and problems with his movie project."
"I helped the student study for her test on Thursday. The subject matter was the Industrial Revolution/Gilded Age. So we talked about the shift from farming to manufacturing, we talked about Social Darwinism, the Captains of Industry, labor unions, and new technologies. Her mother had found some helpful study guides online so we used those a bit, and then I had the student look over her notes and summarize what she felt were the important points. I think she will do fine on her test. We plan to meet for another study session the week of her next test."
"The student completed his math homework while at school. Instead, to prepare for his upcoming pop quizzes, we reviewed social studies terms - forms of government, economic systems, and geography for possible upcoming pop quizzes/tests. He seems to be more confident with religion and history because he has been scoring better in those classes."
"The student and I spent the majority of our time studying for the social studies exam tomorrow by re-reading notes, taking practice tests, and reviewing vocabulary using graphic organizers. We also completed a mad-minute to assess math fluency and work on accuracy, and then we started the word list assignment from her English class by sounding out challenging words and creating flashcards."
Call us today to connect with a top
African-American History tutor
(888) 888-0446