Call Now to Set Up Tutoring:
(888) 888-0446
Private In-Home and Online Advertising Tutoring
Receive personally tailored lessons in Advertising from exceptional tutors in a one-on-one setting. We help you connect with in-home and online tutoring that offers flexible scheduling and your choice of locations.
How can an Advertising tutor help you?
Advertising is present almost everywhere you look. On billboards and television, in newspapers and magazines, on the radio, websites, and on products themselves. Ranging from cereal boxes to high-end fashion, advertising works to entice customers to spend their money on purchasing the advertiser's particular brand of product or service. Good advertisers rely on not only visual design skills and creativity, but an understanding of their product's key features and the particular audience to which they are advertising. Good advertisers have a solid understanding of written and visual rhetoric; the possibilities and restrictions presented by different forms of media, cultural imagery and tropes; and a deep understanding of psychology, sociology, and economics.
With the popularization of digital media, advertisers may now be expected to adapt their work from traditional media into new media, like social websites and apps. Developing not only the basic foundational skills used in advertising, but being up-to-date in current digital trends, may help you get a leg up on the competition when looking for a job in advertising. Whether you're struggling to grasp the basic principles of advertising in an introductory class, want feedback on the first sketches for your senior project, or want to develop advertising skills to add to your resume, personal advertising tutoring can help you to master each concept in full.
Varsity Tutors can help you select an experienced instructor who can customize a curriculum to meet your particular needs. When you get in touch with the educational directors at Varsity Tutors, you are given the tools you need to provide a full student profile that dictates your needs to tutors who can match with you. The profile may display a wide range of information, such as your learning style, availability, personal habits, past experiences, and other details that can come into play when identifying your ideal tutor. When you connect with a tutor, you can discuss the personal goals that you'd like to achieve through individualized tutoring. They will assess your skills, strengths, and weaknesses prior to crafting a personal tutoring plan for you.
In each of your advertising tutoring sessions, you will have your instructor's full attention and the opportunity to receive feedback and answers to your questions as needed. Your instructor can work with you to analyze features of example advertisements, help you learn to work through different parts of the design process, and offer helpful, constructive critiques of your work before you submit it. Further, you are free to dictate your tutoring sessions as you please, focusing on the concepts you'd like to improve in. You are able to achieve this due to the flexibility offered by an individual learning plan. Textbooks and instructional websites just can't offer the individualized feedback that private tutoring can provide you with. Your tutoring can be scheduled to address short-term concerns, such as providing feedback as you work on a specific project, or long-term concerns, such as providing assistance throughout a semester of advertising coursework. You can request additional meetings if you feel they are necessary, or fewer if you are unable to meet as frequently one week.
You don't have a strict schedule for personal tutoring; that's one of the reasons it can be so customized. Your tutor understands your schedule and busy life. They strive to make sure that each meeting can be as stress free and seamless as possible for you. You can ask to meet before or after you complete your other responsibilities. In addition, you can meet up at a local place or anywhere you want in person, or you can choose to take face-to-face online tutoring sessions.
Contact Varsity Tutors educational directors today for more information about the one-on-one advertising tutoring available in your area, or to get started working with a knowledgeable tutor!
Recent Tutoring Session Reviews
"I had a blast working with the student today. She has a great attitude, which will really help a lot over the next few months. I can already tell that she is a very determined student, and I expect her to do really well. To start our tutoring off, we graded her first practice exam. I don't remember all of the scores, but I know her composite was around a 21 or so. We then moved onto math -- her weakest subject. We went over the basics and arithmetic from the review book (it covers averages, percentages, ratios, basic polynomial equations, etc.). She is going to go over some drills in her book, which we will look over on Sunday at 10."
"The student and I corrected the last math section, the last verbal section, and all three writing sections from Practice test 7.  We also went over the first math and verbal sections from Practice test 8."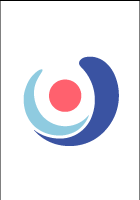 "The student and I worked on his packet that covered Plants, Bryophytes and their life cycle, Seedless Vascular Plants and their life cycle, Gymnosperms and their life cycle, and Angiosperms and their life cycle.   Most of the questions could be found using his book, but some were more complicated.  He seemed to be pretty comfortable working on his packet and just asked me to double check his answers/for help when he wasn't sure of an answer."
"The student and I worked on the reading comprehension and math sections of the ISEE practice test (non-word problem math questions). He did well staying focused and asked questions when she did not understand a topic. For the reading comprehension section, we read the remaining three practice stories and answered questions about main ideas, vocabulary, and story setting/plot. For the math section, we worked specifically on solving algebraic equations and fractions. We plan to meet Saturday for the next session."
"Covered basic parts of speech, articles, and the writing process. Discussed the student's overall goal of becoming a better writer and more effective communicator, both professionally and personally. He showed a great deal of passion and enthusiasm for the subject, which was refreshing and admirable. Ended the session by going over his personal emails and beginning to understand how we can edit them to be more concise and clear."
"Today we worked on grammar. I used a different book to discuss verb and noun agreement. After reviewing, he was able to answer more of the practice questions correct on the first try. I gave him a chance to self correct his homework. He was able to pick up some the spelling mistakes he previously overlooked. We discussed strategies for vocabulary. Towards the end of the session we worked on school Math, changing repeating decimals into fractions. H.W.- timed reading comprehension section."
"Study and review over the ACT and preparation exams and steps to excel in the ACT. Went over the fundamental of geometry, algebra I, algebra II and to prepare the student for tomorrow's ACT test in the math portion. He was confident with the English portion of the test, therefore, I only provided instructions and details of how to excel in the math portion of the ACT exam."
"We continued the same pattern of instruction followed in the previous sessions.  We started with some vocabulary building, but instead of assigning the student to simply memorize words, I've decided to have him write short stories using the words. We then worked through some analogy problems. The student has determined the first word relationship, he's able to choose the correct answer.  We finished with some reading comprehension questions, which he did wonderfully at.  "
"Instead of a usual poem, I had him read Mercutio's monologue from Romeo & Juliet. Since we have until June, I want to expand his literary horizons and make him comfortable with all types of literary technique. I then gave him a short quiz on the Latin roots we've been covering, and showed him how to break down big words into simple roots and prefixes/suffixes. Finally, we did math exercises focused in geometry."
"The student and I had a great session. We worked on his health homework assignment and his math work (outlining/taking notes on frequency tables, stem-and-leaf plots, line plots). We then used a book of his for a writing assignment. He chose an unbelievable story about an animal, and then wrote about the experience from the point of view of the animal. We then did a brief reading comprehension exercise."
"The student didn't have much time to finish the worksheets that we were working on yesterday so today I had him work through the problems and then help were needed. He told me that he has to take his tests tomorrow on Chapters 9, 10, & 11 and so we spent the majority of today's session reviewing moles, types of reactions, balancing reactions, and using this information to determine amounts of reactants or products. We spent a lot of time on changing mass to moles and then moles to mass, changing moles to particles and back again, and changing moles to volume and volume to moles. We discussed the importance of the mole and that on each problem we should always convert mass or volume to moles."
"Today we worked on her statistics class instead of the algebra. It was over combinations, permutations, and probability. I do not have any concerns from this session."
Call us today to connect with a top
Advertising tutor
(888) 888-0446