Call Now to Set Up Tutoring:
(214) 206-7940
Private In-Home and Online Mandarin Chinese Tutoring in Addison, TX
Receive personally tailored Mandarin Chinese lessons from exceptional tutors in a one-on-one setting. We help you connect with in-home and online tutoring that offers flexible scheduling and your choice of locations.
Recent Tutoring Session Reviews
"The student and I worked on cause/effect of a given topic and creating a positive and negative effective."
"The student and I had our initial session today. She showed me her test scores from her 2 previous ACT attempts, and we began with the English section. We went over comma rules for a little bit, and then practiced answering those types of questions. We then went to the math section, where we reviewed pre-algebra concepts. I told her to study her geometry formulas as well as trig radian charts to refresh herself."
"The student  and I worked on a new essay for his college applications. We spent the session editing  for content. Additionally, we worked on some alternative perspectives to give the essay a humorous context. He has had the great fortune of having lived in many different states, countries and continents. This is going to play well for anyone looking at his application and he definitely ties this aspect of his background into all of his writing. As always, he is very self-motivated and makes good progress every week and always presents me with new material.  "
"The student and I talked through his three quizzes in preparation for his exam tomorrow.  We focused on the questions he was unsure of most, and worked through variations of these questions to solidify the concepts learned.  Main topics covered included finding zeros of polynomials and rational functions, and position, velocity, and acceleration diagrams."
"Today I met with this student for the first time. We went over the general format of the test, tips and strategies, what to expect on each section, and how to approach the different types of questions. Then we focused mostly on writing. We went over this section more in depth, including not only tips and tricks but also a comprehensive grammar review. We finished by talking about how to approach the essay and the differences between the SAT and the ACT, since she is also considering taking the ACT and wanted to know which of the two tests would be better."
"We talked about right, acute, and obtuse angles as well as scalene, isosceles, and equilateral triangles in geometry.  We discussed some study strategies for tests.  Also, we talked about momentum and impulse for her physics course; here we also talked about problem solving strategies: what do you know, what do you want to know (what does the question ask for), and how can you get there?"
"Today we worked on a chapter review and practice test in preparation for the chapter test. We went through triangle congruences and congruence of corresponding parts. He solved for quantities related to angle bisectors, alternate angles, and triangle vertices, and employed the Pythagorean Theorem and Distance Formula to find hypotenuse lengths. He also learned to solve implications of the Midpoint Theorem."
"SAT Test Prep- Sentence Completion and Reading Comprehension. The student completed about 20 words in her SAT prep book. She was able to finish the sentence completion without any guidance and was able to comprehend the vocabulary with ease. She has continued to amaze me in her progress throughout our sessions. With extra vocabulary review, I believe that it will help the student in her comprehension of the texts in the SAT. She may need to continue to study the terminology on her own, as well as during our sessions. Continued practice will help."
"The student took a final math practice test, on which he missed eight. When we went over the questions, he was easily able to discern his mistake on almost all of them. If he takes his time to read the questions carefully and to take time at the end to check his work, he will be able to reduce small mistakes that cost him most of his points."
"The student worked on grammar for her test tomorrow. She covered object and subject pronouns, and practiced choosing the correct one according to sentence structure. She briefly reviewed "Warriors Don't Cry"."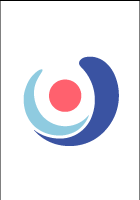 "The student and I worked on solving simple algebra problems with addition and subtraction. I focused much more on process and method centered learning that gave him a holistic review of some of the things he had learned in the past. We ended by working on a critical thinking exercise that reviewed finding the area of triangles."
"The student is retaking an exam from the previous chapter: Trigonometric Ratios and Functions. We reviewed the chapter test, covering basic trig functions, converting to degrees/radians, and using laws of sine and cosine. Student is not struggling with any problems, but needs more practice."
Nearby Cities:
Fort Worth Mandarin Chinese Tutoring
,
North Richland Hills Mandarin Chinese Tutoring
,
Haltom City Mandarin Chinese Tutoring
,
Keller Mandarin Chinese Tutoring
,
Hurst Mandarin Chinese Tutoring
,
Burleson Mandarin Chinese Tutoring
,
Cleburne Mandarin Chinese Tutoring
,
Watauga Mandarin Chinese Tutoring
,
Benbrook Mandarin Chinese Tutoring
,
Saginaw Mandarin Chinese Tutoring
,
Mineral Wells Mandarin Chinese Tutoring
,
White Settlement Mandarin Chinese Tutoring
,
Forest Hill Mandarin Chinese Tutoring
,
Crowley Mandarin Chinese Tutoring
,
Azle Mandarin Chinese Tutoring
Nearby Tutors:
Fort Worth Mandarin Chinese Tutors
,
North Richland Hills Mandarin Chinese Tutors
,
Haltom City Mandarin Chinese Tutors
,
Keller Mandarin Chinese Tutors
,
Hurst Mandarin Chinese Tutors
,
Burleson Mandarin Chinese Tutors
,
Cleburne Mandarin Chinese Tutors
,
Watauga Mandarin Chinese Tutors
,
Benbrook Mandarin Chinese Tutors
,
Saginaw Mandarin Chinese Tutors
,
Mineral Wells Mandarin Chinese Tutors
,
White Settlement Mandarin Chinese Tutors
,
Forest Hill Mandarin Chinese Tutors
,
Crowley Mandarin Chinese Tutors
,
Azle Mandarin Chinese Tutors
Call us today to connect with a top
Mandarin Chinese tutor in Addison, TX
(214) 206-7940