We are open Saturday and Sunday!
Call Now to Set Up Tutoring:
(888) 888-0446
Private In-Home and Online 9th Grade Reading Tutoring
Receive personally tailored 9th Grade Reading lessons from exceptional tutors in a one-on-one setting. We help you connect with in-home and online tutoring that offers flexible scheduling and your choice of locations.
How can 9th Grade Reading tutoring help your child succeed?
High school is the final phase of higher education, and the aim of each course is clear: to prepare students for life beyond graduation. Fundamental skills in English and math, as well as a functional understanding of economics and government, are emphasized due to their relevance in everyday life. For incoming ninth graders, the focus on proficiency can add even more anxiety to the transition. Switching schools and entering a new learning environment can be difficult even without the added stress of the high school curriculum. Perhaps nowhere else is the transition felt more than in English classes.
Ninth-grade reading assignments require students to demonstrate high-level critical thinking and analysis well beyond the expectations of middle school courses. Written compositions and essays demand not only a high level of grammatical precision, but also an ability to argue and debate throughout the course of a paper. They must be able to support their arguments and create an articulate argument using the written word. Simple exposition will no longer suffice, and persuasion will become the focus. This is where it becomes important to be skilled in expressing one's voice, quickly noting important and relevant data, and using the information to form a response.
To help your child master the elevated expectations of high school English, Varsity Tutors can help you connect with private tutoring nationwide. Whether your student is struggling to construct a counter-argument or needs to learn the difference between metonymy and synecdoche, a reading tutor can help your child do so. These tutors have mastered many aspects of literature and writing, giving them the qualified background to help your child make sense of the assignments. From poetry analysis to dense autobiographical works, private tutoring may be just the thing to help your child finally make sense of the English topics that he or she struggles with the most.
Each tutoring session can be designed around the specific demands of your child's ninth-grade curriculum, allowing your student to receive instruction in the areas that most concern them. The entire lesson plan is based on your child's needs, including their learning style, personality, interests, concerns, and aptitudes. Their tutor will provide a lesson plan that encourages them to use their skills and talents. In addition, they are given one-on-one feedback on a constant basis, which allows you and your child to quickly identify your child's strengths and weaknesses. Your child's tutor is happy to work at their pace and is skilled at quickly identifying when a student has mastered a concept. If they need extra time or sessions on a particular topic, your child's tutor will provide exactly that.
Flexible scheduling means your child can work around his or her other extracurricular activities, so you can fit a tutoring session in between soccer practice and dinner without a problem. Tutors meet when and where it works best for you - they can travel to hold tutoring sessions in your own living room, or even meet with your child online! Their hours are flexible, whether your child needs to meet in the mornings or the late afternoons. Many tutors provide their own learning materials, such as videos, books, CDs, and other items. Your child can take advantage of these materials to supplement their ongoing coursework at their high school. Reading, writing, and English skills carry over to a number of standardized tests, and they are applied every day in virtually every career.
Choosing to pursue ninth-grade reading tutoring can help put your child on the right track for years to come. If your child is struggling with high school English, they may be in need of additional academic support and guidance. To get connected with a high school English tutor, contact Varsity Tutors today!
Recent Tutoring Session Reviews
"The student told me that he received a 100 on the exam over "The Outsiders." We then went over the literary terms he had been given to review for the final exam. We were able to use characters and themes seen in "The Outsiders" to exemplify the terms he was studying."
"The focus for the two boys was inference and implied main idea. We also reviewed the material for summer work and upcoming assignments and tasks that they will be encountering once school begins. This determination was based on the curriculum guides that were posted on the school district web-site. I left both students with work for extra practice. I also had the first student choose a book to read during the summer from which I will be working on various aspects with him in relationship to the Common Core Standards for 6th grade Language Arts. The second student has two books he needs to read over the summer and we will be working on reviewing the concepts of those books as well."
"This was our first session. We practiced identifying subjects and supporting details in paragraphs and short stories. The student easily identified the subjects and supporting details in sports stories he was interested in, but we will be focusing on his ability to delve as deeply into the material assigned by his teacher when he is not as interested in the material. He is going to read from his assigned book, and I gave him some specific items to work on until our next session."
"We finished talking about The House on Mango Street. We focused on style and themes in the book. The use of language and poetic style of the book led us to discuss the obscured political statements in the book. This was our last tutoring session this summer."
"The student and I worked on understanding prefixes and associating particular meanings with each prefix. We also worked on understanding and identifying the root to the word and determining the words meaning from its prefix and its root. Then, we worked on identifying and discerning between concrete nouns and abstract nouns."
"The student and I worked to complete her graphic worksheet, finishing both the characterizations and the literary devices. We also made a 'rough draft' outline of the reading so far, as a starting point for her Timeline Project. The student struggled most with finding an onomatopoeia, and finding a direct characterization of the character's bravery in the text. The student was supposed to complete her journals, but had not yet begun to revise the ones we had edited together previously. I left her with instructions to revise the ones we'd edited together and continue writing the remaining journals based on our brainstorm charts."
"Today we focused on his dialectical journal for his English class. It required him to search through "Most Dangerous Game" for examples of literary devices, then to explain the role of that literary device."
"The student is doing an excellent job. She is reading "The House on Mango Street," by Sandra Cisneros. She was instructed by her English teacher to complete dialectical journals. For the first 30 minutes, she read out loud and completed annotations on the text. The second 30 minutes, we analyzed each of her annotated comments. The last 30 minutes we devoted to analyzing the text by identifying literary elements within it. I assigned her homework, and she must find another source to connect to the text she is reading, and also to continue reading and annotating."
"The student and I worked on reading The Most Dangerous Game. He and I took turns and I asked questions as we went, specifically checking for understanding."
"The student read several articles online. She identified main idea, passage theme, author's intent, and allegories. She also read an article on the 10 best books in 2014, identifying a common theme between each book. She is a little challenged by common themes and author's intent. She will continue to work on her reading during the upcoming week, focusing on theme and intent."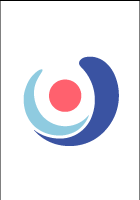 "The student did a great job during today's session. We spent our time working on his literature, global studies and biology homework. The student was very focused throughout and did particularly well defining terms in his global studies assignment. We did a long exercise studying Egyptian mythology and he was proficient in summarizing the characters and retaining their significance. Some things we will continue to work on are complex reading comprehension and grammar. I did not leave him with extra practice, but look forward to working with him again on Monday and learning more about his strengths and weaknesses."
"Today was our first session, and it went very well. Both the student and his father would like to see improvement on his reading and comprehension skills so that he can use this not only in his English class but also in other classes as well. We spent the session reading a story in his literature book from school as well as two poems. I gathered that he does very well with short stories in reading and comprehending the general idea. The problem lies in the small details that one may over look. However, small details are just as important as the larger details. Being able to pick up on smaller details is something that comes with time and practice of reading books in multiple genres. In order to build on this, he and I discussed reading a book together and learning how to improve on those skills. We will start with "Lord of the Flies" next week to begin this process."
Call us today to connect with a top
9th Grade Reading tutor
(888) 888-0446